How can I view your ward staffing levels?
Live figures
We publish live information online about our ward staffing levels.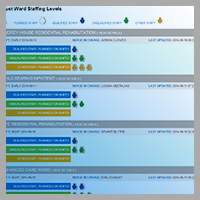 View the live staffing levels page (opens in a new window).
Staffing returns
Below you can view the staffing levels for our inpatient (hospital) services month by month. These are submitted to NHS Improvement each month.
Six-month staffing reports
Six-monthly updates on staffing and the skill mix across the Trust's mental health services.