Become a member
Our public membership is very important to the Trust. It allows us to have regular dialogue with our local communities, including people who use our services and their families and friends, local residents and people who have an interest in the services we provide. Through these conversations and relationships we can work together to improve the local NHS services we provide across Derbyshire and to ensure the Trust is responsive to the needs of our local communities.
Learn more about what is involved in becoming a Trust member.
Annual Members Meeting 2022
This year the Annual Members Meeting (AMM) is taking place on Wednesday 21 September. The AMM is an opportunity for anyone with an interest in health and wellbeing to come and reflect on the Trust's progress for 2021/22 and what to expect for the next year. Due to the success of our previous virtual Annual Members Meeting (AMM) and the uncertainty around COVID-19, this year's AMM is being held virtually using Microsoft Teams. We will be posting an accessible recording of the AMM on this page after the meeting.
Learn more about the 2022 Annual Members Meeting by viewing the
AMM formal notice in 'latest news'
Book your place at the 2022 AMM on Eventbrite.
Annual Members Meeting 2021
The Trust's Annual Members Meeting (AMM) took place on 9 September 2021. Due to the COVID-19 pandemic and the requirement to socially distance, the meeting was held virtually via Microsoft Teams.
The meeting opened showcasing the Derbyshire mental health helpline and support service, which was established in response to the COVID-19 pandemic and now a permanent freephone service available to everyone living in Derbyshire; and a focus on the Trust's COVID-19 vaccination hub which vaccinates staff and service users.
Directors and governors summarised key points of the Trust's performance including:
• Our Annual Report 2020/21
• Our Annual Accounts 2020/21 (including the report of the auditor)
• Our forward plans
• Progress with the implementation of our Membership Strategy
• Challenges faced by the COVID-19 pandemic
• Our roadmap out of lockdown
• Our priorities for this year
The AMM also formally adopted the Annual Report and Accounts 2020/21 (including the report of the auditor) which are available to view on the Trust's website.
The meeting closed with the announcement of the winners of our writing competition on the theme of 'finding my calm during COVID'. For more information on the winners please see this Latest News item.
Thank you to all our members and the public who joined us at the meeting.
What does membership involve?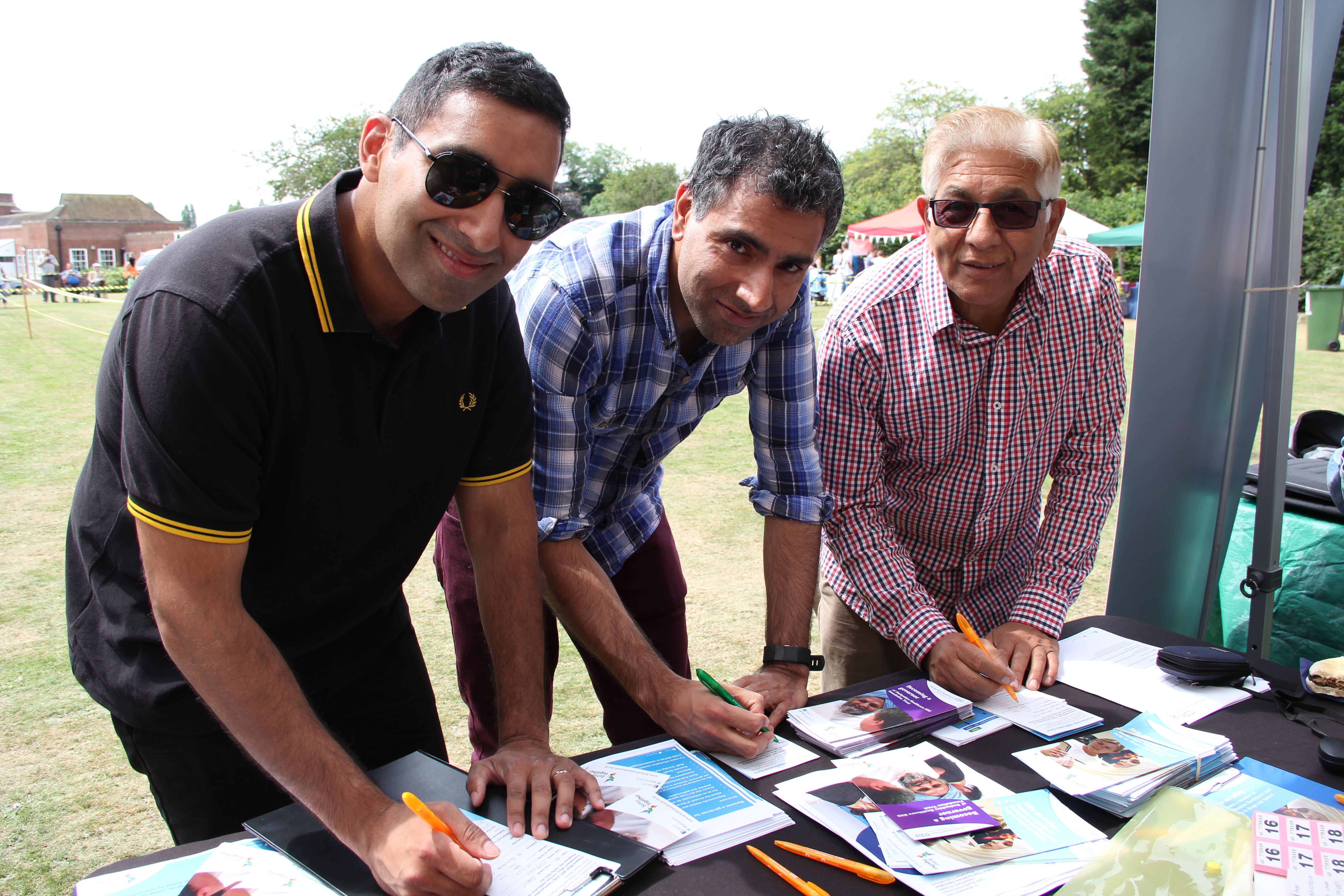 Should you decide to become a member, we will keep you up to date with news and developments from within the Trust through Connections, our membership magazine, which is produced twice a year and through Members News, our monthly e-newsletter.
We will also let you know about special events and activities taking place across Derbyshire and on occasions, we may send you surveys and questionnaires where you can share your views on particular issues. You will also become entitled to the NHS discounts scheme.
Helping us make a positive difference
Your involvement will help us to improve significantly the way we provide health services. The views of our service users, their carers, our local communities and our staff are very important to us so please sign up today free of charge to show your support for your local NHS by becoming a member of Derbyshire Healthcare NHS Foundation Trust.
You can decide your own level of involvement to suit your lifestyle but whatever choice you make, your input will help us to improve the way we provide health services. Members even have the opportunity to increase their involvement with the Trust by becoming a Trust governor.
For further information, please read our becoming a member of Derbyshire Healthcare leaflet.
Connections magazine