Become a member
Our public membership is very important to the Trust. It allows us to have regular dialogue with our local communities, including people who use our services and their families and friends, local residents and people who have an interest in the services we provide. Through these conversations and relationships we can work together to improve the local NHS services we provide across Derbyshire and to ensure the Trust is responsive to the needs of our local communities.
Learn more about what is involved in becoming a Trust member.
Annual Members Meeting 2022
This year the Annual Members Meeting (AMM) took place on 21 September and was a huge success with really positive feedback. Atttendees particulary liked the input from experts by experience, and the finalists' artwork which was displayed on screen when the winning entries were announced.
The meeting began with an update on our new-build hospitals which are under construction in Chesterfield and Derby. This focused on the therapeutic benefits for our service users, and how service users were involved in the design of the new build. This was followed by showcasing the Trust's 'Work Your Way' employment service which supports service users in getting back to work.; there were testimonials from two service users who are now peer support workers in teh service, helping others to find work.
Directors and governors summarised key points of the Trust's performance including: ongoing challenges of COVID-19; increase in people using our services; the Trust's Annual Report and Accounts; refresing our vision and vlaues and recent achievements.
Thank you to everyone who attend the meeting.
Learn more about the 2022 Annual Members Meeting by viewing the
AMM formal notice in 'latest news'
What does membership involve?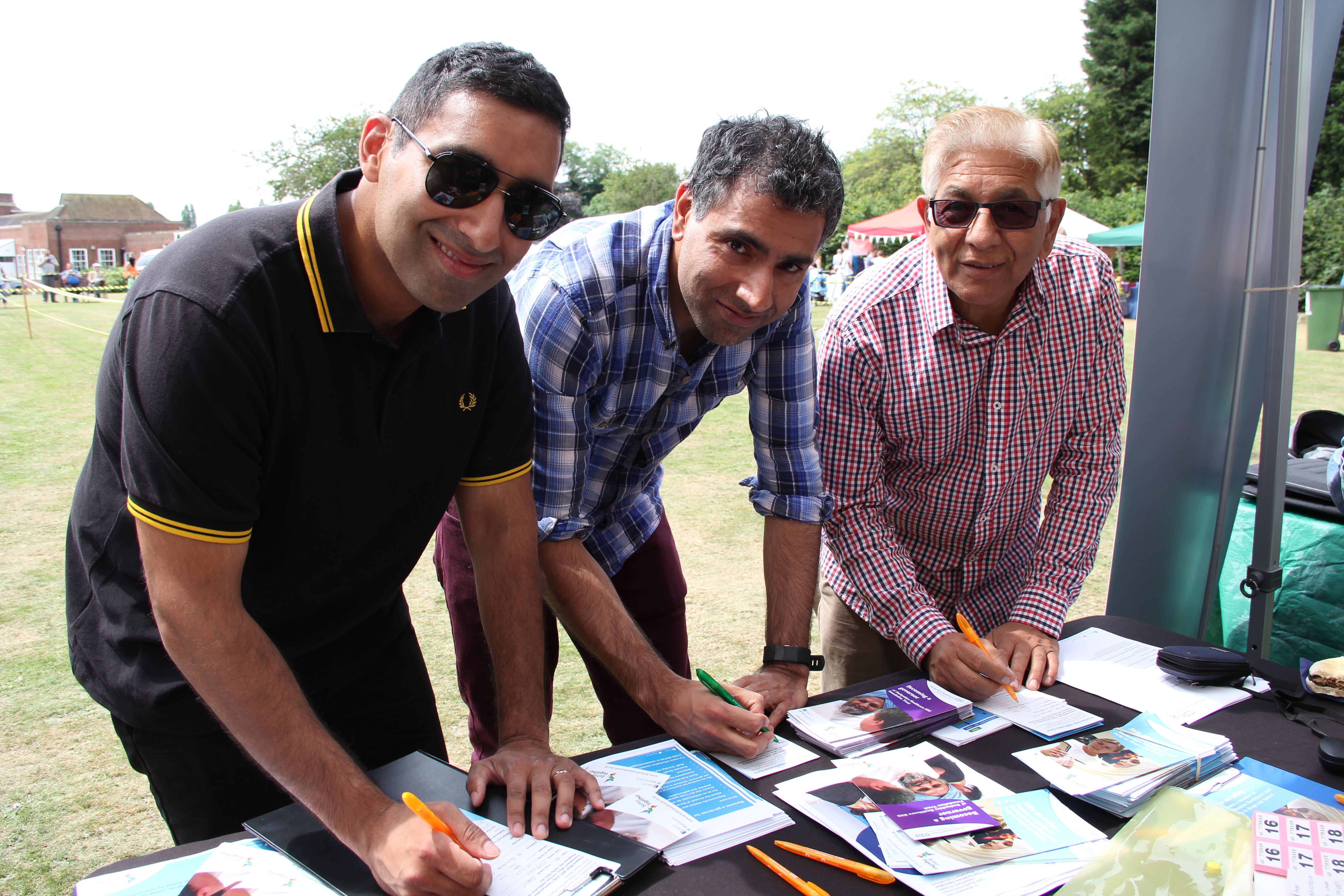 Should you decide to become a member, we will keep you up to date with news and developments from within the Trust through Connections, our membership magazine, which is produced twice a year and through Members News, our monthly e-newsletter.
We will also let you know about special events and activities taking place across Derbyshire and on occasions, we may send you surveys and questionnaires where you can share your views on particular issues. You will also become entitled to the NHS discounts scheme.
Helping us make a positive difference
Your involvement will help us to improve significantly the way we provide health services. The views of our service users, their carers, our local communities and our staff are very important to us so please sign up today free of charge to show your support for your local NHS by becoming a member of Derbyshire Healthcare NHS Foundation Trust.
You can decide your own level of involvement to suit your lifestyle but whatever choice you make, your input will help us to improve the way we provide health services. Members even have the opportunity to increase their involvement with the Trust by becoming a Trust governor.
For further information, please read our becoming a member of Derbyshire Healthcare leaflet.
Connections magazine