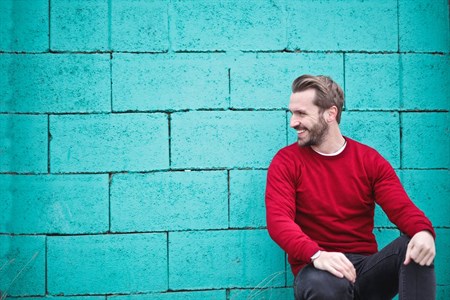 Our teams offer the following services:
For children and young people in Derby and southern Derbyshire – assessment of neurodevelopmental conditions including ADHD and autism. For more information, visit our children's neurodevelopmental pathway section.
For adults across Derbyshire – assessment of Autism Spectrum Disorder. For more information, see below.
The Trust does not assess for ADHD in adults, nor does it provide medication monitoring or post-diagnostic support for ADHD in adults. Please contact Sheffield neurodevelopmental service for more information about assessment for ADHD in adults. If you are assessed by the Sheffield team to have ADHD, your GP will be expected to sign a shared-care agreement to take responsibility for monitoring your medication needs.
Adult Autism Spectrum Disorder assessment
People with Autism Spectrum Disorder (ASD) experience core difficulties which are common across the spectrum. These may include issues with:
Social interaction
Social communication
Social imagination.
People with ASD may have difficulty planning and organising their day, getting started on a task, doing more than one task at a time, moving between tasks or knowing what to do with their time.
People with ASD may also have a strong desire to stick to familiar activities and find change or unexpected situations difficult. They may have very strong interests and know a lot about one subject.
How will a diagnosis of ASD help?
Receiving a diagnosis of ASD can give individuals, their friends and family a better understanding of the person's needs and abilities. It could also provide an alternative explanation to common misdiagnoses, such as personality disorder.
A diagnosis should enable individuals to access support so that they can manage the difficulties they experience.
It can also help individuals identify their unique strengths and abilities rather than seeing their differences as difficulties alone.
Derbyshire Adult Autism Assessment Service
The Adult Autism Assessment Service team provides diagnostic assessments for adults aged 18 years and over who are suspected of having ASD, do not have a learning disability and have given their consent.
The service covers the whole of Derbyshire and occasionally people outside of the county if they lived in Derbyshire at the time they were initially referred.
For more information about the service offered, please see our information leaflet.
Enquiries
If you have any questions please contact:
The Derbyshire Autism Passport has been developed by a number of local organisations, in partnership with local people, to ensure that individuals living with Autism within Derbyshire are better supported.
The passport is designed to help autistic people to communicate their needs to doctors, nurses and other healthcare professionals.
We encourage all those with a confirmed diagnosis of Autism to download and print one. Please complete it as fully as possible, and keep it with you to help you explain your communication, sensory and support needs.