Your feedback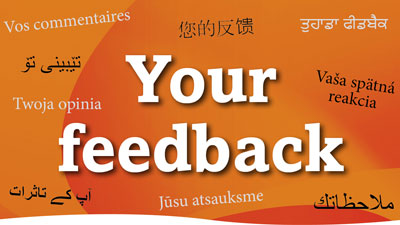 We believe that patient, family and carer feedback - good or bad - is essential to ensuring our healthcare services provide the best possible care and treatment to the people we serve.
By encouraging you to have your say about our services, we are able to improve standards and more likely to provide services that people will want to use.
That is why we have so many ways that you can share your feedback with us, including:
Share your feedback externally
Provide your feedback and rate Derbyshire Healthcare NHS Foundation Trust's services by visiting the NHS Choices website.
You can also share your experiences of Derbyshire Healthcare NHS Foundation Trust's services with Healthwatch Derbyshire and Healthwatch Derby, the consumer champions for health and social care: