About us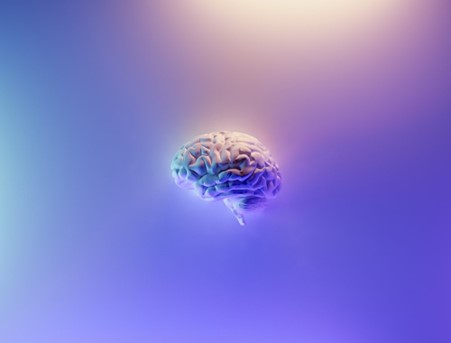 We are the specialist NHS service offering individual psychological assessment, intervention and mental health pathway advice to stroke patients in the North Derbyshire region. We also offer consultation to health and social care professionals.
What is stroke psychology?
It is normal to react to experiencing a stroke by feeling angry, sad or guilty. Similarly many people may initially deny the impact of the stroke or feel 'stuck'. Changes in personality or normal behaviour can occur that are unnerving and require time to adjust.
If these difficulties persist even after someone has had significant time to adjust they may need to work psychologically with a professional. In many cases this can be a nurse, an occupational therapist or a voluntary sector specialist. If someone is still finding that they have cognitive, mood or relationship difficulties they may be referred on to a Stroke Clinical Psychologist or Clinical Neuropsychologist. Commonly this will be for severe and persistent disorders of mood and/or cognition that require specialised intervention or moderate symptoms that interfere with rehabilitation.
Psychological needs are not limited by how long ago the stroke occurred, however we would normally encourage someone to try and adapt to the difficulties themselves with the support of primary and secondary care before they are referred to Clinical / Neuropsychology. We also encourage people who have had a stroke to pursue active roles in their life as we feel they reduce the possibility of psychological issues.
What we offer
Individual cognitive assessment and rehabilitation advice.
Individual mental health assessment and support.
Advice on pathways on to further mental health service support.
Consultation and advice to professionals and teams in the region.
We do not offer 9-5 Monday – Friday cover or response, as the service is not able to staff this. For immediate help with mental health issues, patients should call the mental health helpline, 111 or contact their G.P.
Also Derbyshire Healthcare NHS Trust operate a 24/7 helpline Call 0300 7900596.
Current staff
We are currently staffed by Clinical and Neuropsychologists and Trainee Clinical Psychologists. All of our psychologists are governed by the standards of the British Psychological Society and / or The Association of Clinical Psychologists. They are part of Derbyshire Healthcare NHS Trust and so follow the Trust's values and standards to deliver compassionate, person centred, innovative and safe care.
Our current substantive staff are:
Dr Dominic Round (Consultant Clinical Psychologist & contact for service issues) Lead for community care
Dr Ray St Ledger (Consultant Clinical Psychologist & contact for inpatient issues) Lead for inpatient care.
Accessing the service
People referred to this service must have suffered a stroke and have passed the period where they would normally have adapted to the challenges caused by the stroke themselves. Patients would normally be referred by their G.P., a member of the stroke team or voluntary services such as the Stroke Association. If there were other significant factors such as alcohol, drug use or severe mental health issues unconnected to the stroke, those other issues would need to addressed before they came to the stroke psychology service. In cases where this is uncertain, it would be appropriate for professionals to consult with a member of the stroke psychology team.
The professional worker you have regular contact with, such as those listed above should speak to you about the referral first and involve you in the decision. If you agree to be referred, this person will then contact us. We do not currently accept self-referrals.
A member of the team will review your referral and may contact the referrer for further discussion. If it seems that a psychology referral would be appropriate, we will send a letter to you with information about the referral.
What to expect
Clinical and Neuropsychology sessions occurs in a safe setting and rely on clear boundaries of confidentiality. You will be offered an assessment with one of our team to gather your history and assess your psychological needs. This assessment may take place over a number of sessions, the psychologist will discuss whether this will take place face to face in clinic, over the phone, over video messaging* or possibly at your home if mobility is a significant issue.
*Our trust uses encrypted Attend Anywhere software; you do not have to have installed it on your phone, tablet or computer and it is easy to use. Your psychologist will help you with this if you wish to use it.
The psychologist will be interested in your thoughts, emotions and experiences and will encourage you to talk freely. They will listen to you and gently challenge you to progress if they feel it is appropriate. Normally we will collaborate on a framework to understand your issues (we call this a 'formulation').
Some of the people who come to our service have had upsetting or traumatic experiences before or during a stroke and recovery.  As psychological therapy can involve looking at the past, it may make you think about these experiences again to challenge the feelings that they bring up. Your therapist will ensure that you understand this and discuss whether you feel able to undertake this aspect of the work.
We also offer a mixture of neuropsychological assessment, advice, active listening, motivational work and challenging encouragement where required. You are also supported to come to your own conclusions about your difficulties over the course of the therapy.  The therapist may share ideas or an interpretation of the issues you discuss, but we are committed to remaining client-focussed in our approach.
The approaches can include cognitive behavioural therapy (CBT) , acceptance and commitment therapy (ACT), mindfulness, compassion focussed therapy (CFT) and psycho-education.
Address:
North Derbyshire Stroke Psychology Service
Bayheath House,
Rose Hill West,
Chesterfield, S40 1JF
Opening hours: 9.00am – 17.00pm
Telephone: 01246 293285
Email: dhcft.ndstrokepsychology@nhs.net
Main contact: Dr Dominic Round (Service Lead) Carole Toyne (Administrator)
If you are currently receiving treatment, you can speak with your psychotherapist. If you are unable to do so for any reason, you can contact the service lead Dr Dominic Round using the number above.  
If you have a complaint and wish to speak to someone outside the service, you can contact the Trust Complaints Manager on 01332 623700 (ext 33469) or email dhcft.patientexperience@nhs.net.