This section of our website provides information on our response to the COVID-19 (Coronavirus) pandemic. Click on one of the boxes below to find out more.
July 2021 update: our services are still 'COVID secure'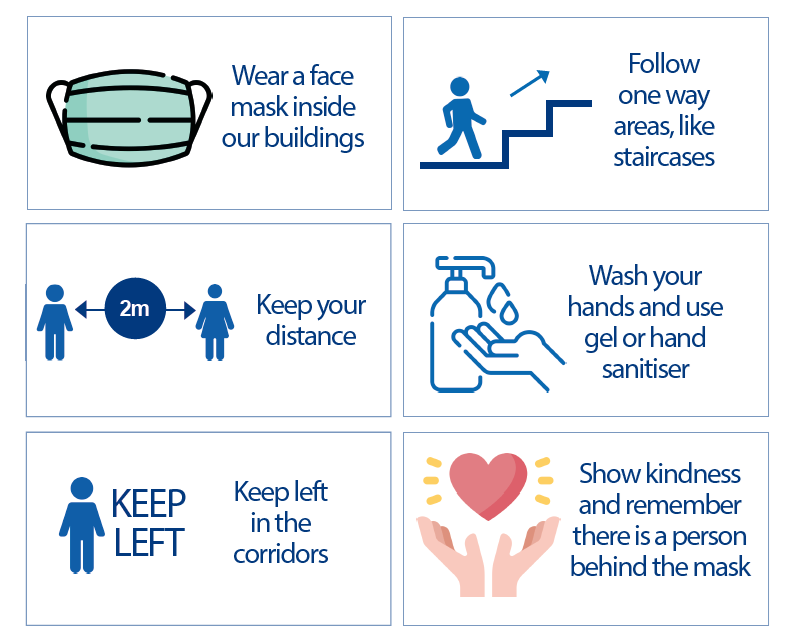 When you come for a face-to-face outpatient appointment, or visit someone in one of our hospital buildings, please continue to:
Wear a face mask inside our buildings
Keep 2 metres from others (social distancing)
Wash your hands and use gel or hand sanitiser
Follow one-way routes, like staircases
Keep left in corridors
Show kindness and remember there is a person behind the mask.
This is in line with national NHS guidance - see the NHS England website for details.
View an accessible version of this information as a PDF document.