Derbyshire Healthcare NHS Foundation Trust Clinical Research
Our Clinical Research Team works with clinicians to promote, facilitate and deliver national studies within the Trust. The aim of the team is to make it easier for NHS staff and service users to get involved in research. We are always on the lookout for individuals that have an interest in research and want to find out more about taking part in research projects.
The studies currently running within the Trust are listed below. All have had stringent checks and ethical approval from research committees across the country.
Coronavirus Update
Many of our research projects have had to pause recruitment to ensure our participants stay safe and well. We will be starting to re-open our studies soon with changes to procedure. If you have any questions or concerns please get in touch with us via our contact details further down the page
Our online research projects are still ongoing and accessible below
What is the purpose of the study?
The GLAD Study is a project set up to explore genetic risk factors in individuals who have suffered with or been diagnosed with depression and/or anxiety. The GLAD Study is a way for those who have experienced depression and/or anxiety to join the NIHR Mental Health BioResource, an NHS NIHR funded project which is part of the NIHR BioResource for Translational Research. The NIHR BioResource is a national initiative with the aim to collect genetic and clinical data from volunteers to build up a central library of information about people's health. It offers you the chance to take part in ground-breaking research aimed at improving the lives of those not only with depression and anxiety, but other health conditions.
What is involved?
Register on the GLAD website www.gladstudy.org.uk
Step 1: Giving consent to take part
The consent form includes a description of each of the types of activity you might be invited to take part in. It is up to you which ones you consent to.
We will request access to your medical records. Your data would only be provided to the GLAD and NIHR BioResource teams and, having been anonymised, to researchers approved by the GLAD Study, and/ or NIHR BioResource Steering Committee. We will also ask for your consent to be contacted in the future about other ongoing research studies that may be unrelated to anxiety and depression.
Step 2: Questionnaire data
We will ask you to complete some questions which will ask about your demographics (e.g. age, gender, and employment situation), emotional wellbeing, health and lifestyle, personality and experiences of depression and anxiety. This will take around 30-60 minutes to complete.
Step 3: Saliva sample
We will ask you to provide a saliva sample by spitting into a specially designed collection tube. This will be sent to you at home and you can send it back to us using a freepost envelope which we will provide.
We will extract DNA (i.e. genetic material) from this sample.
Samples will be stored without any of your personal details (e.g. name, date of birth, NHS number).
Can I take part?
You can take part if you:
Are aged 16+
Are living in the UK
Have received treatment or experienced depression and/or anxiety now or in the past
Potential benefits of the study...
Once you are a member of the resource, you will be able to see information about further optional questionnaires, as well as a number of research studies that you are eligible to take part in. You may also be contacted about studies you may be eligible for that are not only related to anxiety and depression. We may assess your eligibility for these studies based on information you have provided (i.e. questionnaires), or information we have accessed from your medical records (i.e. diagnosis, treatment outcome) or samples (i.e genetic information). If you choose to do so, you can sign up to be a participant in up to four studies per year.
There may be no immediate benefit to you in terms of treatment, but you will contribute to knowledge about some of the causes of depression and/or anxiety. This knowledge may lead to better treatment guidelines and improve future care for patients.
The GLAD Study is an information resource for members as well as researchers. With this in mind, you will have access to pages dedicated to providing useful information to members.
Possible disadvantages
Some of the questionnaires ask about topics which some people might find sensitive, and about experiences of anxiety and/or depression. You do not have to complete any questions that you do not wish to.
Providing a saliva sample is a very low risk procedure but some people find it unpleasant.
Your participation is strictly confidential and the risk of identifiable information being accidentally disclosed is extremely low.
What next?
If you are interested in participating in this study you can join up online at www.gladstudy.org.uk or for further information please contact our office on 07825 935177 or email DHCFT.Research@nhs.net.
What is the purpose of this study?
Mood disorders sometimes run in families but in other cases only one member of a family is affected. Unfortunately no-one understands enough about the illnesses to know what causes particular individuals to become unwell.
The main aim of our research is to look for genes and other factors, such as stressful life events, which make some people more likely than others to become ill. We hope that our study will improve understanding of mood disorders and help other workers find better treatments in the future.
What is involved?

Taking part would involve an interview in person in your own home or by telephone (lasting about 30-45 minutes), completion of some questionnaires and provision of an optional blood sample if this is feasible (two standard blood tubes). If you do decide to participate, we would like to assure you that all the information you provide will be strictly confidential. Also, you do not have to take part in the study. If you decline, it will not alter the care you receive.
If you are pregnant, we will also ask you to complete an additional questionnaire about your pregnancy (which will take around 10 minutes). With your permission, three months after you have had your baby, your researcher will then contact you by telephone for a brief interview. Your researcher will ask about any symptoms you may have experienced in relation to childbirth.
Criteria
We are hoping to invite individuals who have experienced one or more episodes of high
mood (often called mania, hypomania or bipolar disorder) at some point in their lives to take part.
What next?
If you are interested in participating in the study, further information and to check for eligibility please contact our office on 07825 935177 or email DHCFT.Research@nhs.net.
For more information visit the Bipolar Disorder Research Network website
Molecular Genetics of Adverse Drug Reactions
This is a DNA study, recruiting people who have experienced an Adverse Drug Reaction to Clozapine.
To find out more please read the Patient Information Leaflet or contact our office on 07825 935177 or email DHCFT.Research@nhs.net.
Click to download the Patient Information Leaflet
Closed to Recruitment
What is the purpose of the study?
The primary objective of this study is to assess the safety and tolerability of intranasal esketamine in subjects with Treatment Resistant Depression, with special attention to the following:
Potential long-term effects on cognitive function

Treatment-emergent adverse events (TEAEs), including TEAEs of special interest

Post-dose effects on heart rate, blood pressure, respiratory rate and blood oxygen saturation

Potential effects on suicidal ideation/behaviour
Eligibility
To be considered for this study, you must be:
65 years of age or older

Diagnosed with depression

Experiencing depression symptoms despite having taken two antidepressant medications in the past

Comfortable with using a nasal spray

Able to provide written consent to participate in the study
Recruitment to this study is now closed
What is the purpose of the study?
This research will ask people about their experiences of compulsory admission to hosital. We are looking to find ways of reducing care like this.
Inclusion criteria
Male or female, aged 18 plus

Experience of being detained under the Mental Healt Act within the last 12 months
What will I have to do?
For more information on the Co-PACT research study please take a look at the Information Sheet
Alternatively, if you are interested in participating in the study and would like further information, please contact our office on 07825 935177 or email DHCFT.Research@nhs.net.
What is the purpose of the study?
The study aims to understand if some cases of psychosis are caused by immune system problems in some people. The immune system normally controls our ability to fight infection. If the immune system goes wrong it may cause diseases called 'autoimmune' diseases. We can diagnose some of these immune diseases using blood tests.
Inclusion Criteria
Male or Female, aged 18-70

Diagnosis of first episode psychotic illness, or relapse after a period of wellness

Symptoms for less than two years
Exclusion Criteria
The participant may not enter the study if ANY of the following apply:
Any other neurological disorders including multiple sclerosis, epilepsy, cerebrovascular disease, hydrocephalus, traumatic brain injury, meningo-encephalitis, systemic lupus erythematosus, CNS vasculitis or primary drug-induced psychosis
What will I have to do?
You will spend 15 minutes of your time with a member of the research team discussing your illness. You will have a sample of blood taken. We will pay you £10 to compensate for the time and inconvenience.
If you are interested in participating in the study, further information and to check for eligibility please contact our office on 07825 935177 or email DHCFT.Research@nhs.net.
ENRICH is an initiative set up by the National Institute of Health Research (NIHR) to encourage more research in care homes. The Research Ready Care Home Network aims to bring care home staff, residents and researchers together in order to facilitate the design and delivery of research with the hope of improving quality of life, treatments and care for older people living in care homes.
If you are interested in finding out more information about the benefits of joining your local network in Derbyshire please contact our office on 07825 935177 or email DHCFT.Research@nhs.net.
If any of the studies currently running is of interest to you and you think you may be eligible, you can register your interest by completing the Expressions of Interest form. One of our Research Team will make contact; you are under no obligation to take part and can pull out of the study at any stage.
Alternatively you can contact us via:
Email: DHCFT.Research@nhs.net
Text or call: 07825 935177
We look forward to hearing from you.
Other ways to get involved...
What is a Research Ambassador and what are their aims?
A Research Ambassador is a volunteer who promotes research from their perspective. They are enthusiastic about health research and are willing to explain more about research and participation to patients, staff and the public.
A Research Ambassador aims:
To help service receivers gain easier access to research
To help develop a research culture within our Trust and to embed and take research forward
To bridge the gap between patients, staff and the research department
To give personal experience and views.

Who can be a Research Ambassador?
We are always looking for Research Ambassadors - they can be patient, carer or staff. They should have experience of taking part in research and be passionate. These roles are flexible and will develop with each individual Research Ambassador's strengths.

What sort of things does a Research Ambassador do?
Take part in the Trust induction for new staff
Promote research projects
Share personal experience of taking part in research and reassure potential participants who may have concerns
Speak to staff about the importance of offering research to patients
Talk to friends, family, patients, staff and the public about research
Take part in events including International Clinical Trials Day
Support local engagement teams to raise awareness of opportunities to participate in research studies.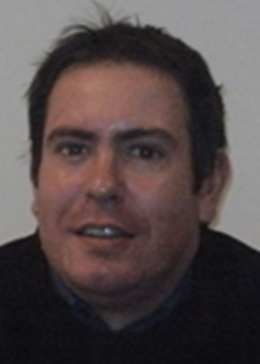 Click HERE to listen to Marc's Statement
Marc Riley, Research Ambassador
To learn more about becoming a Research Ambassador please email: keeleymarriott@nhs.net or call 01332 62377 ext 33407 for an informal chat.

What sort of things does a Research Volunteer do?
Data entry
Feasibility assessments
General administration duties
Service user perspective on new initiatives
Information visits.
These are just a few of the tasks a volunteer may undertake. The role will be adapted and draw on each individual's strengths and areas of interest.
Volunteering in Research - Statement
Volunteering is a good way of occupying spare time as well as gaining valuable work experience and transferable skills. I applied to volunteer in the Research and Development department because I wanted to do something interesting and engaging. Research is very important to the NHS and the wider community as it enables medical professionals to deliver the best treatments based on real-world data which is performed in a scientific and non-biased way. I enjoy working in R&D as it gives me a wide range of opportunities to help support the rest of the team as well as learn new skills.
Karl Ryan, Research Volunteer
For more information on our volunteering opportunities please click HERE to visit our volunteering page.

---
Performance
Performance information on the initiation and delivery of clinical research
The Government wishes to see a dramatic and sustained improvement in the performance of providers of NHS services in initiating and delivering clinical research. The aim is to increase the number of patients who have the opportunity to participate in research and to enhance the nation's attractiveness as a host for research. Providers of NHS services are required to publish information on recruitment to clinical trials and delivery to time and to target for commercial clinical trials.
Useful links:
---