Advocacy means getting support from another person to help you express your views and wishes, and to help make sure your voice is heard. Someone who helps you in this way is called your advocate.
There are many organisations in Derbyshire that provide advocacy support. Visit the Derbyshire County Council website for more information. Residents in Tameside and Glossop can contact Cloverleaf Advocacy.
The Social Care Institute for Excellence (SCIE) and the University of Central Lancashire have developed a product about Independent Mental Health Advocacy (IMHA) for people detained under the Mental Health Act. It is an information booklet about what Independent Mental Health Advocacy does for people who use services.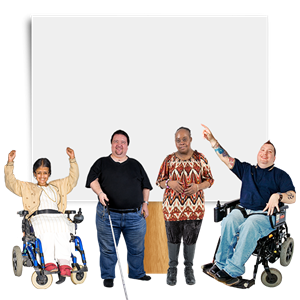 Image courtesy of Photosymbols: www.photosymbols.com