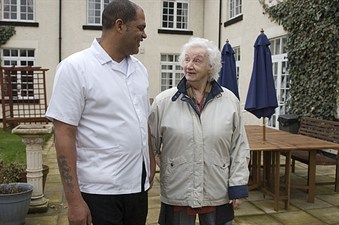 Needless to say getting older can be a wonderful experience, many of us retire and have more time to spend with our loved ones and to pursue our own hobbies and interests; the children have grown up and we can look forward to grandchildren. Aging today is very different from that of years ago. Our aging population are, in general, much healthier and active. We generally have a wealth of life experience that we can share with others, a wealth of memories and fewer responsibilities.
There is, however a darker side to aging. Along with getting older we often encounter a myriad of health complaints, these maybe small and seemingly simple to treat and often due to wear and tear on the joints/muscles/internal systems. There may be an exacerbation of existing illnesses and we often see our lists of medication getting longer and longer with statins, pain-killers and aspirin. Our relationship with our GP's often becomes increasingly familiar and we often require assistance of walking aids and bathing adaptations. There are instances when we will need assistance to help in our everyday life, anything from helping us to get up, remembering to take our medication or helping us get to appointments. We can often let our loved ones know what we need and how we want to be helped.
Ageing in Mental Health
All of the above applies to those people who are older adults with mental health problems too. Older Adults with mental health issues covers those people with existing mental health diagnoses, such as schizophrenia, bi-polar disorder or depression, but also includes those with a dementia type illness.
Access to services is generally gained via GP referral. Treatment can be gained at home via community mental health teams. These teams are made up of nurses, doctors, nursing assistants occupational therapists and social workers who assess and visit individuals at home and provide treatment/advice/support and devise a plan tailored to the needs of the individual to address their safety, social needs, mental health needs and the needs of their family.
If an inpatient spell is required there are wards within the London Road Community Hospital (LRCH) and at the former Kingsway site. The Kingsway site takes people with a dementia type illness only. LRCH site takes all other mental health diagnoses. The wards work closely with the community teams with a view to providing seamless support from inpatient to home.
Derbyshire Healthcare Foundation Trust has a psychology service, providing counselling and cognitive testing amongst other things.
The trusts vision is providing care for individuals based on their needs and enabling recovery and a return to home with support as required or to be assisted to move onto more suitable accommodation in order to allow individuals to live as safely and independently as possible.