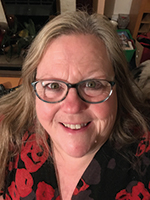 Julie Lowe
Public Governor
Derby City East
Email: dhcft.governors@nhs.net
Term of office: 21 March 2019 - 20 March 2022
Governor's Personal Statement
Julie is a recently retired Community Matron with 44 years' experience in the NHS, in both hospitals and the community. Julie's passion for caring first started at school, when undertook voluntary work at Kingsway Hospital, which then led to a career in nursing. In recent times Julie has had extensive contact with NHS Trusts both professionally in her role as a nurse and caring for an elderly parent with Alzheimer's Disease.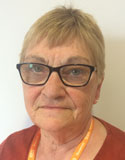 Carole Riley
PUBLIC GOVERNOR
Derby City East
Email: dhcft.governors@nhs.net
Term of office: 1 October 2019 - 20 March 2022
Governor's Personal Statement
This is Carole's second term as a governor representing Derby City East and she is looking forward to continuing to represent Trust members and the public on the Trust's Council of Governors. Carole has experience of working in the health service, in industry, and as a school governor for more than 40 years – she is also a volunteer leader in the largest young people's charity supporting and delivering skills for life. Carole is passionate about the NHS and improving services to ensure that the people of Derbyshire receive appropriate care and support. She is keen to be involved in 'joined up care' in Derbyshire, which aims to bring together health and social care organisations across Derbyshire, with the ambition to provide the best care and services for people and make them as efficient and effective as possible. Carole is in awe of the passion and skills of Trust staff and their initiatives to improve care, many of which have been nationally recognised.