Published on: 17 November 2021
Trust Community Psychiatric Nurse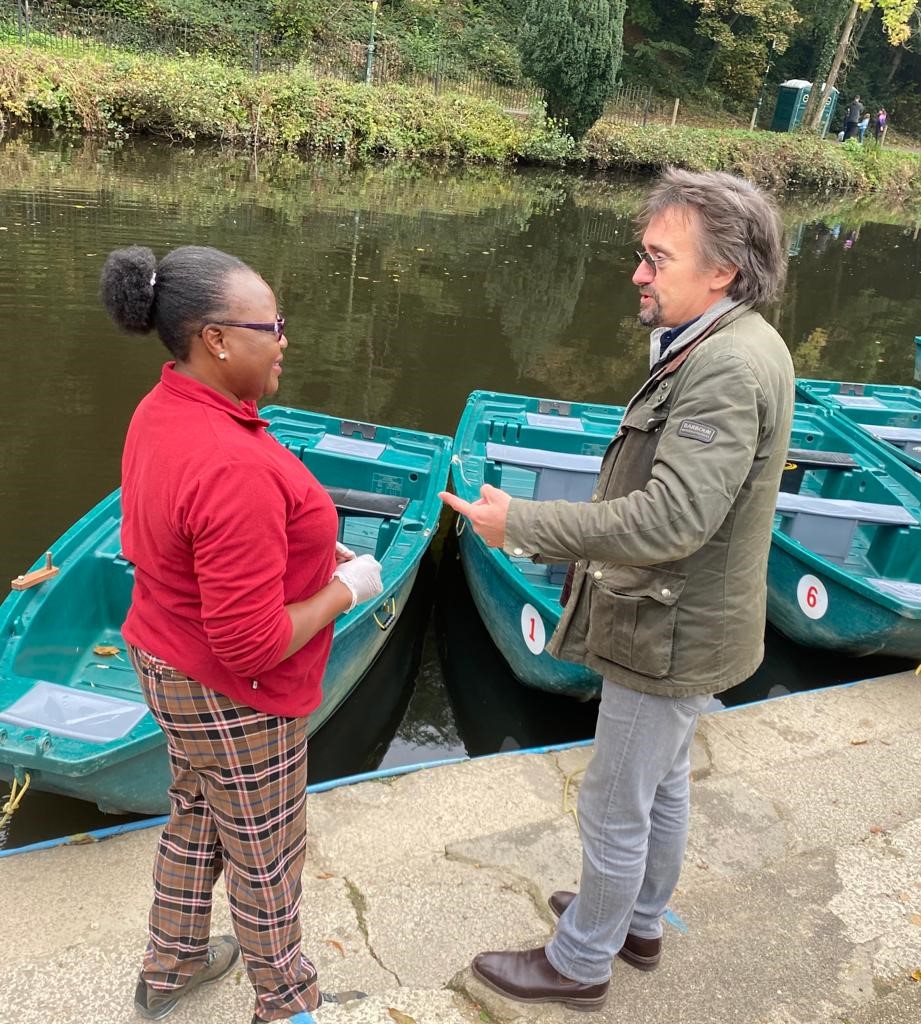 Mary Chigodora, who recognised the work of NHS colleagues during the pandemic through her involvement with the Matlock Bath Illuminations, has now gone one better and met a real-life TV personality.
Mary, a long-time dedicated rower at the illuminations, met Top Gear star Richard Hammond when he came to talk to her as part of a documentary he is making about the UK's rivers, due to be shown early next year.
Richard found out about Mary's rowing after reading her story in one of the local papers about her rowing the candlelit boat which this year was dedicated to workers in the NHS.
Mary commented: "It was great mingling with the star! He was so thrilled that a nurse comes from work and goes to row a boat. He asked me why I do it and how I felt.
"I told him that the river was my place and that Paul, my partner, who is involved in building many of the boats, makes it happen for me because the boats belong to him. Richard wanted to know more about the importance of being on the river, and I told him how therapeutic it is when I am rowing a boat – that I feel I am in my special place."
Mary also filled the presenter in with details about the famous Matlock Bath Illuminations, including their history starting with the with young Princess Victoria and how they started with candle boats.
Mary said: "This year's candlelit model celebrating the NHS has been perfect for me since I am also a key worker who worked throughout the lockdown."