Published on: 1 September 2022
Nominations for Derbyshire Healthcare NHS Foundation Trust's 2022 HEARTS (Honouring Exceptional and Really Terrific Staff)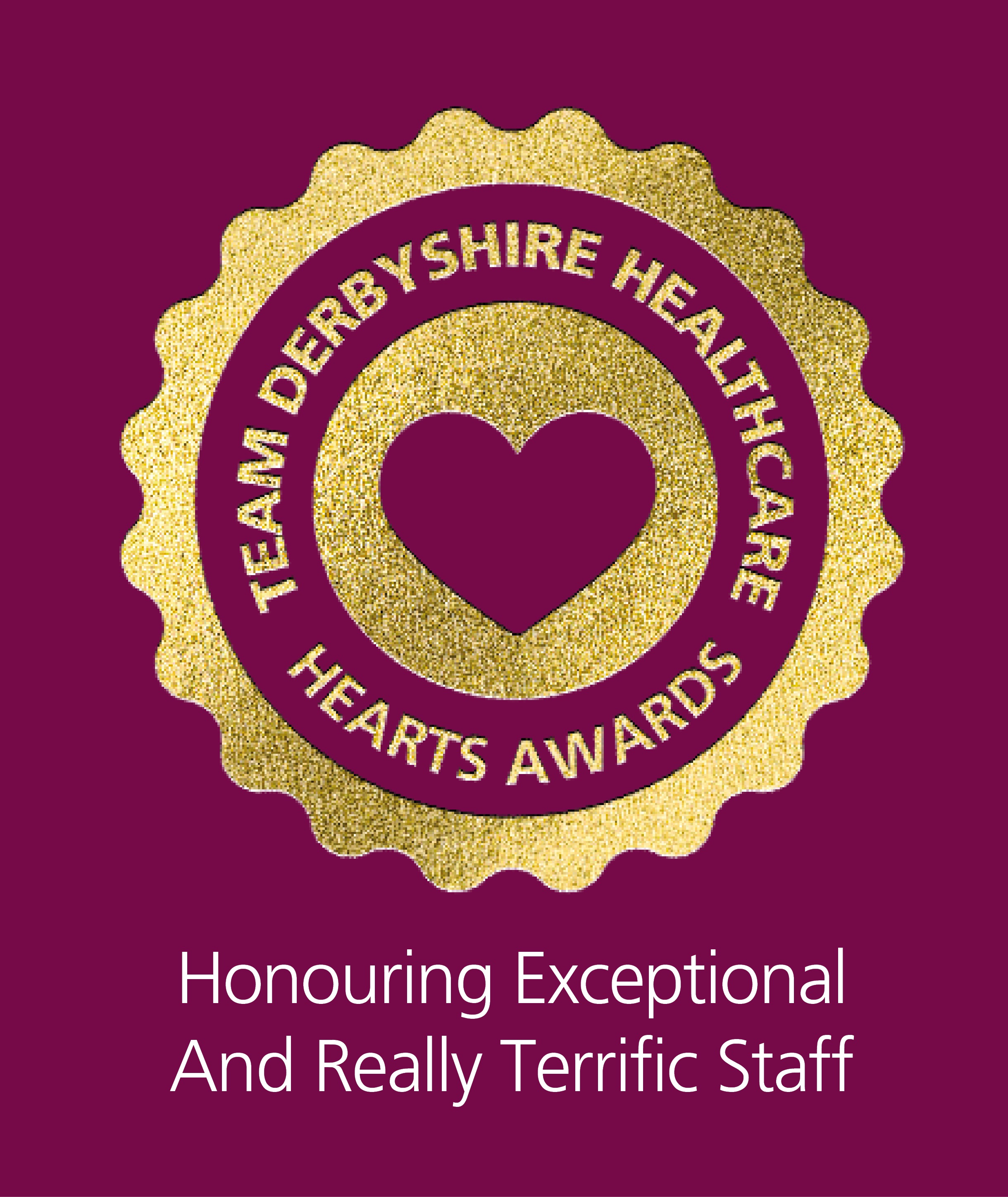 Awards are open for members of the public to recognise the care and support of Trust staff and volunteers.
The public, carers and service users can nominate a 'Derbyshire Healthcare Hero of the year' from amongst the Trust's workforce and volunteers. A Derbyshire Healthcare Hero is defined as someone who goes above and beyond, by putting people, colleagues, carers and service users at the heart of everything they do.
Recognise the fantastic work of a Derbyshire Healthcare NHS Foundation Trust employee or volunteer by nominating them using the short form below.
Alternatively, nominations can be sent by email and should include the name of the person nominated and where they work, and the name and contact details of the person making the nomination, and up to 400 words explaining the reason for the nomination. Send this information to dhcft.awards@nhs.net.

Nominations close on Friday 7 October. The nominations will then be judged by a panel that includes a local patient representative and the chosen finalists in each category will be invited to the awards ceremony in November.
---