Published on: 26 April 2019
Congratulations to our Catering teams at the Kingsway Hospital and the Radbourne Unit –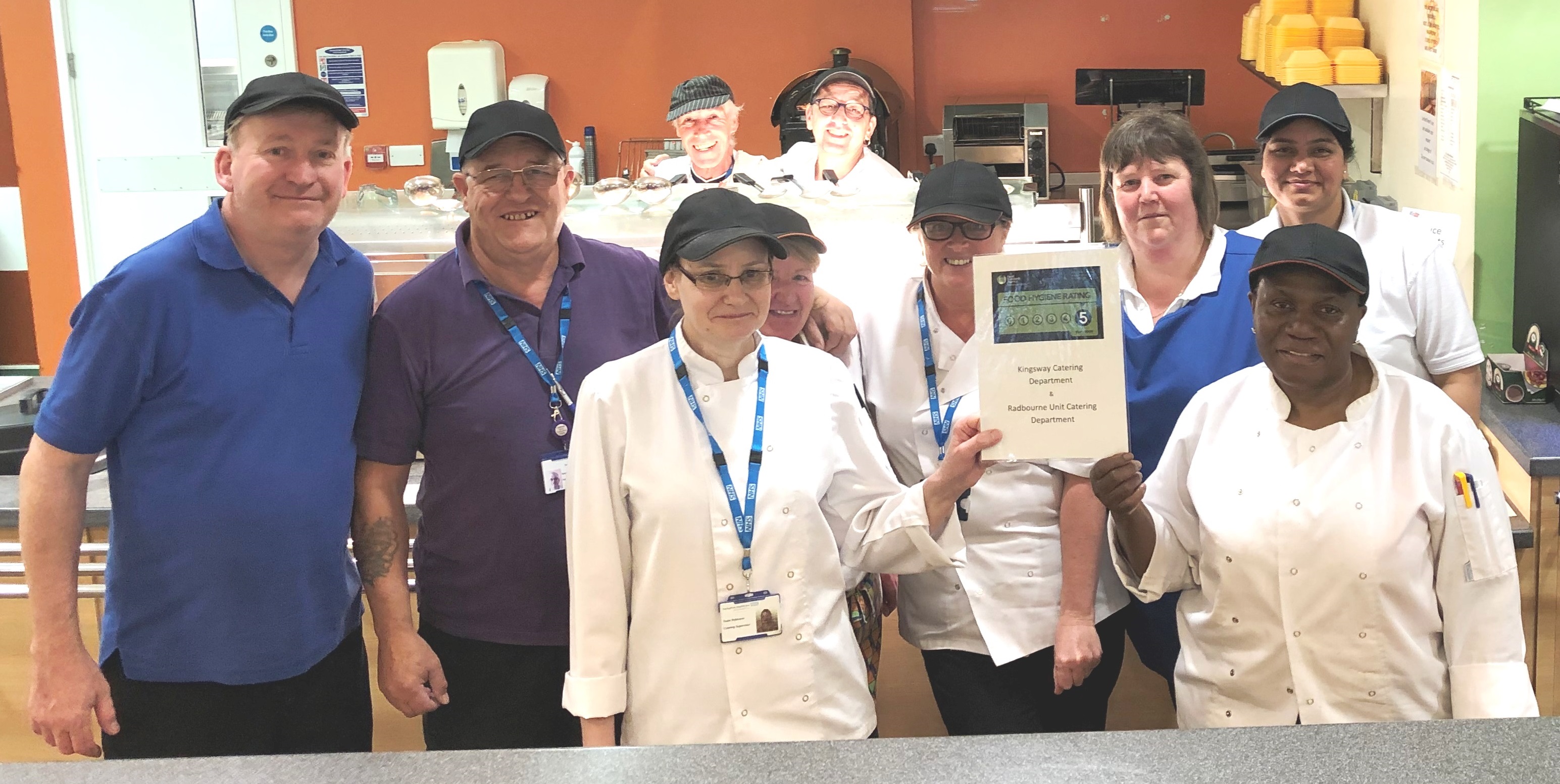 both kitchens have been given a five-star hygiene rating by Derby City Council.
The two sites were inspected by the council's environmental health inspectors on 11 March, and the 'scores on the doors' rating was announced last week. Pictured with the certificate is the team from the Kingsway Hospital.
The inspectors' feedback was that the teams' approach was "Excellent… Staff should be congratulated on such a clean and hygienic kitchen." No issues were identified by the inspectors and therefore no recommendations were made in terms of actions required.
That means service users and colleagues can be sure that meals are being prepared in the most hygienic conditions possible.
Well done!​​​​​