Published on: 31 January 2018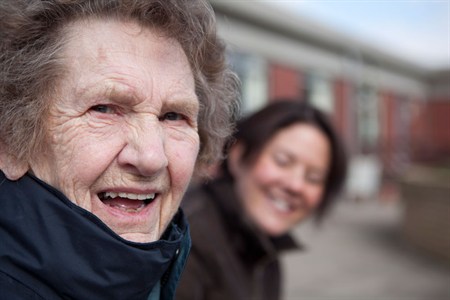 We are pleased to be extending our successful Dementia Rapid Response Team (DRRT) to north Derbyshire, following the outcome of the Better Care Closer to Home consultation.
The DRRT is a community-based service that aims to improve the health and well-being of people with dementia at times of crisis, by delivering rapid assessment and intensive support. By providing support in people's homes, the team aims to reduce the need for admission into specialist dementia hospital beds, reducing the disruption and confusion that can be created by hospital admission.
The DRRT is provided by a multi-disciplinary team which includes mental health nurses, psychiatrists, occupational therapists and health care assistants. The service is provided by Derbyshire Healthcare NHS Foundation Trust, who are specialist NHS providers of mental health care across the county.
Two phases
The service will be developed in two phases with an initial team for the High Peak and North Dales commencing on 5 February 2018, followed by a team for Chesterfield, Bolsover and North East Derbyshire in April 2018.
The teams will initially be available between 9am – 5pm Monday to Friday. Once fully operational, the teams will develop to a seven day a week service (between 8am – 8pm during the week and 9am – 5pm during the weekend).
Subject to successful recruitment, it is anticipated that the service will be fully operational across High Peak and North Dales by September 2018 and across Chesterfield, Bolsover and North East Derbyshire by November 2018.
Anyone who wishes to discuss a referral into the DRRT is asked to speak to their local GP.
More information
North Derbyshire DRRT
For more information about the DRRT in the north of Derbyshire, including a list of frequently asked questions, please visit the North Derbyshire DRRT page.
Better Care Closer to Home
The Better Care Closer to Home consultation took place 29 June 2016 – 5 October 2016 and put forward a number of proposals to make better joined-up care closer to home a reality for many older people in northern Derbyshire. The consultation focused on care closer to home in place of services for:
• Older people receiving inpatient care in a community hospital, usually following a spell in an acute hospital because of an illness or accident, and
• Older people with dementia who currently receive services in community hospitals.

For more information, please visit http://www.joinedupcare.org.uk/