Published on: 21 May 2020
Derbyshire clothing manufacturer David Nieper has supplied much-needed stylish new scrubs to clin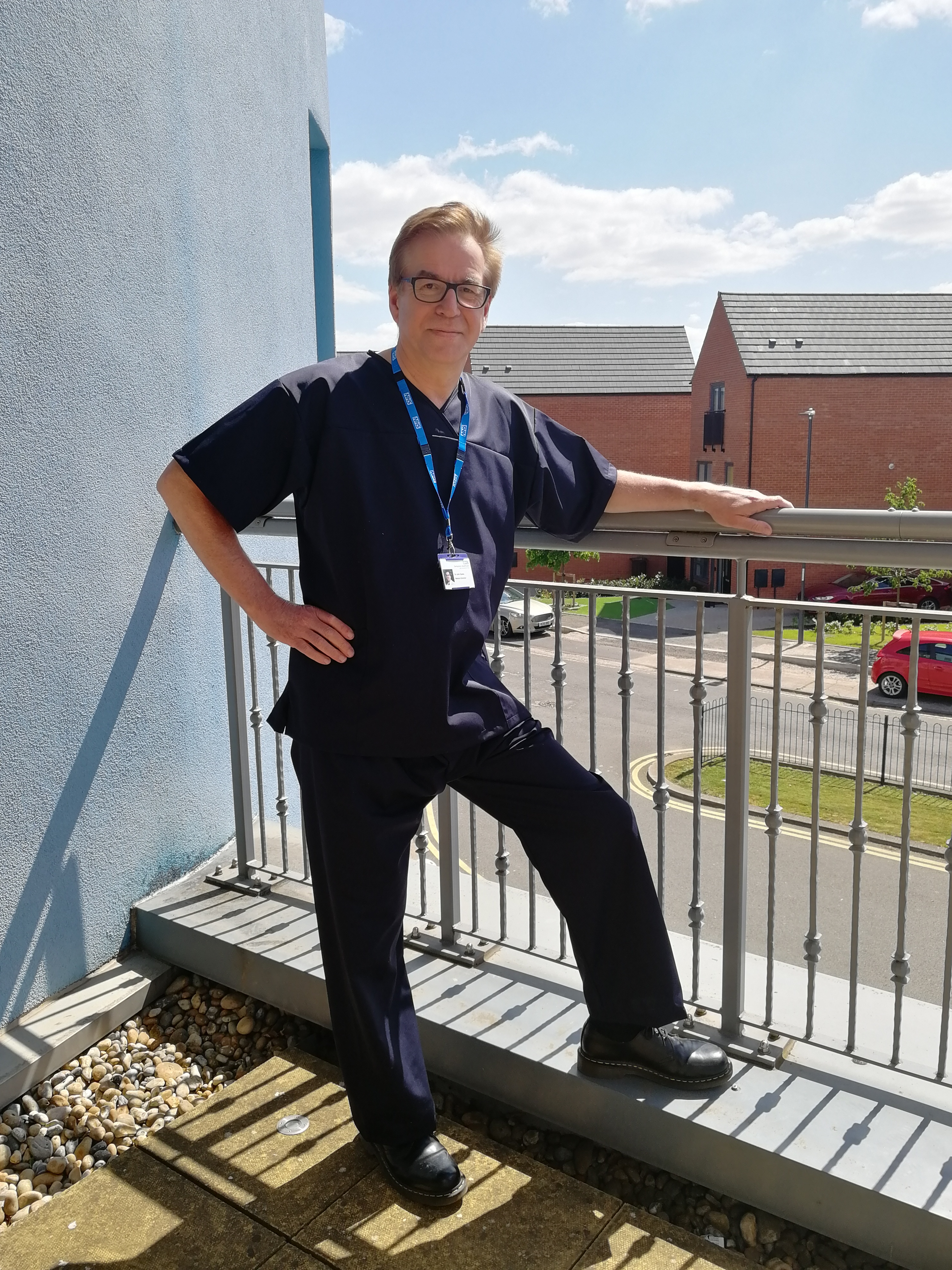 ical staff at Derbyshire Healthcare NHS Foundation Trust.
Skilled sewing staff at the Alfreton firm, who had been furloughed at the start of the COVID-19 crisis, have been brought back to work making PPE for the NHS. Staff at the factory have been making the scrubs in socially distanced working conditions.
And Derbyshire Healthcare has taken delivery of an order for 400 sets of scrubs, which will be worn by our clinical colleagues.
Shortages of the usual PPE fabric mean that the scrubs made by David Nieper have been produced using a higher quality material, which promises to make the scrubs longer-lasting and more comfortable. The design has also been adapted with an elasticated waist and more useful pockets.
Surgical scrubs are made to a basic design of box-shaped top and trousers, and can be easily washed at high temperatures after being worn on the wards.
Community spirit
Dr John Sykes, Medical Director at Derbyshire Healthcare, said: "We are delighted to have taken delivery of these new scrubs for our colleagues and appreciate the support from David Nieper. It's really great that we, as a healthcare trust that covers all of Derbyshire, are able to support a Derbyshire firm with this order.
"The new scrubs are comfortable and practical and can be washed at the high temperatures needed to follow our infection control and prevention procedures. Colleagues are already delighted with them, and I have worn them myself on our Trust wards."
The firm's chief executive Christopher Nieper said: "At times like these, it's important that we help others and support our neighbours. There had been such a strong community spirit among our staff – everyone is so positive and excited to help. We're perfectly positioned to use our expertise to help our country and protect our healthcare heroes."