Published on: 16 October 2023
A Derbyshire Healthcare NHS Foundation Trust Finance Assistant has raised over £3,400 from a charity bike ride that she completed in a week, to raise money for the charity Rethink Mental Illness.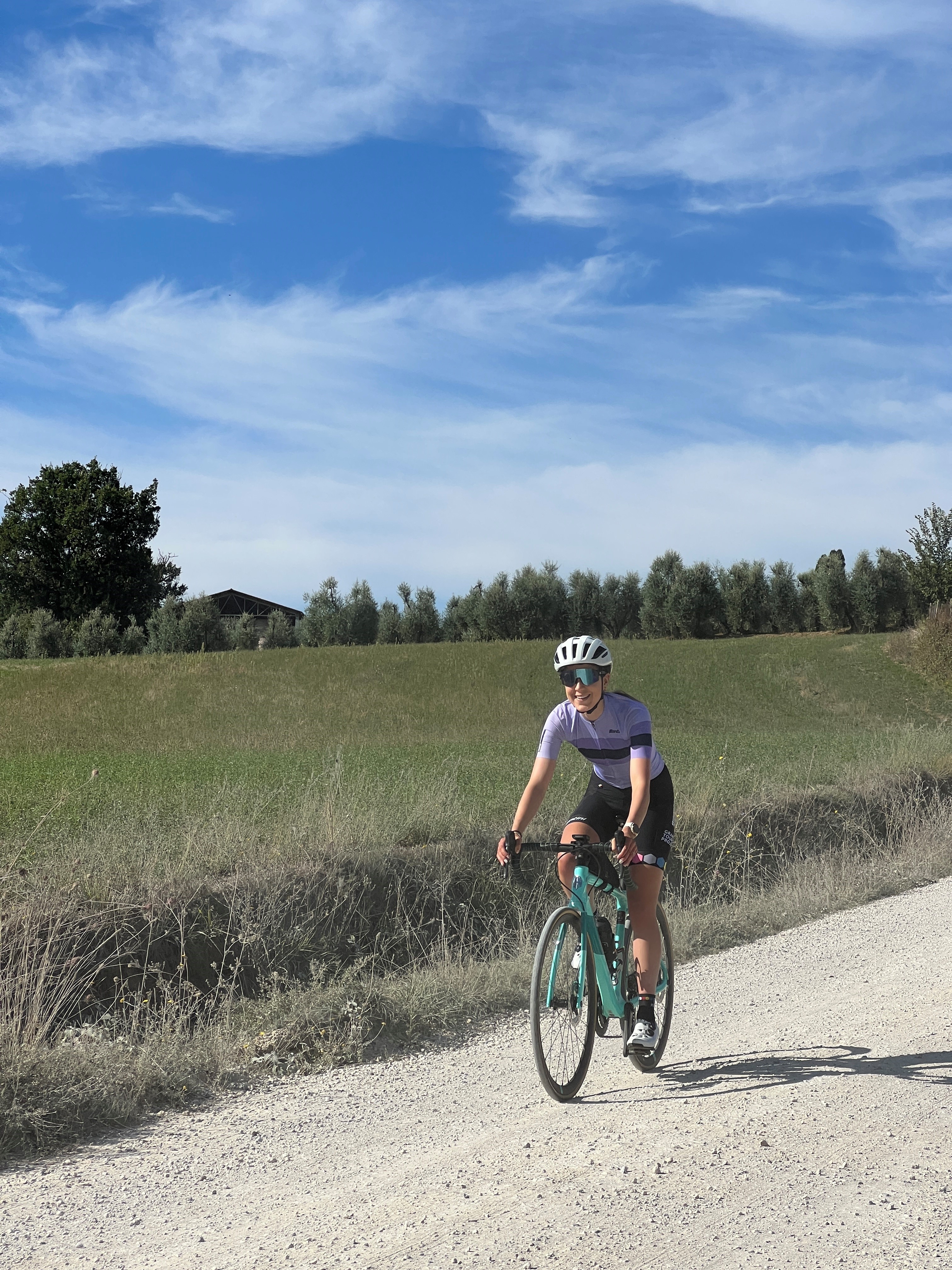 Amy Hudson, Finance Assistant at Derbyshire Healthcare NHS Foundation Trust, completed a 1150km cycle on Sunday 15 October.
Amy explained: "I turned to cycling to support with my own mental health as I have struggled with this and wanted to put my mind to a challenge that was important to me."
"I completed the challenge yesterday, finishing with a 215km ride. The hardest times were when it was raining as I was having to ride on my own and motivated myself to keep going even though I was feeling tired.
"I'm having a few days off the bike now and then have a four-day cycling holiday in Ibiza, so it's not put me off cycling if anything it's made me want to continue! I have cycled a total of 11,048 miles this year, which is a huge achievement."
Money raised from the fundraiser will go to Rethink Mental Illness Charity to help those struggling with mental health.
The Office of National Statistics reports that 115 people die by suicide in the UK every week.
Amy has so far raised £3,448 exceeding her £1,000 target. If you would like to donate to the fundraising campaign, please visit Amy's JustGiving page to find out more. You can also watch parts of Amy's 1150km cycle on YouTube.