Published on: 17 March 2023
Derby Drug and Alcohol Recovery Service, the NHS-led partnership to help Derby residents make positive changes in their drug or alcohol use, has been recommissioned by Derby City Council – with a greater focus on proactive working in order to reach out to more members of the community.
As well as continuing to provide advice, support and treatment to all those who telephone or drop into the service's bases at St Peter's Churchyard and St Andrews House in London Road, the service will expand its specialist outreach teams, which will be more integrated within the community and with hospitals to aid early prevention, provide a greater focus on people's treatment and support needs and reduce the risk of relapsing. The teams will also maintain a greater focus on supporting people who are vulnerable or experiencing inequalities – such as through increased working with homeless hostels.
Other developments include the introduction of new equipment such as liver fibro scanning to help monitor liver health and identify possible signs of liver damage.
The service has been recommissioned by Derby City Council's Public Health team, who have awarded a three-year contract starting on 1 April 2023. It will be run by Derbyshire Healthcare NHS Foundation Trust along with national charities Phoenix Futures and Intuitive Thinking Skills.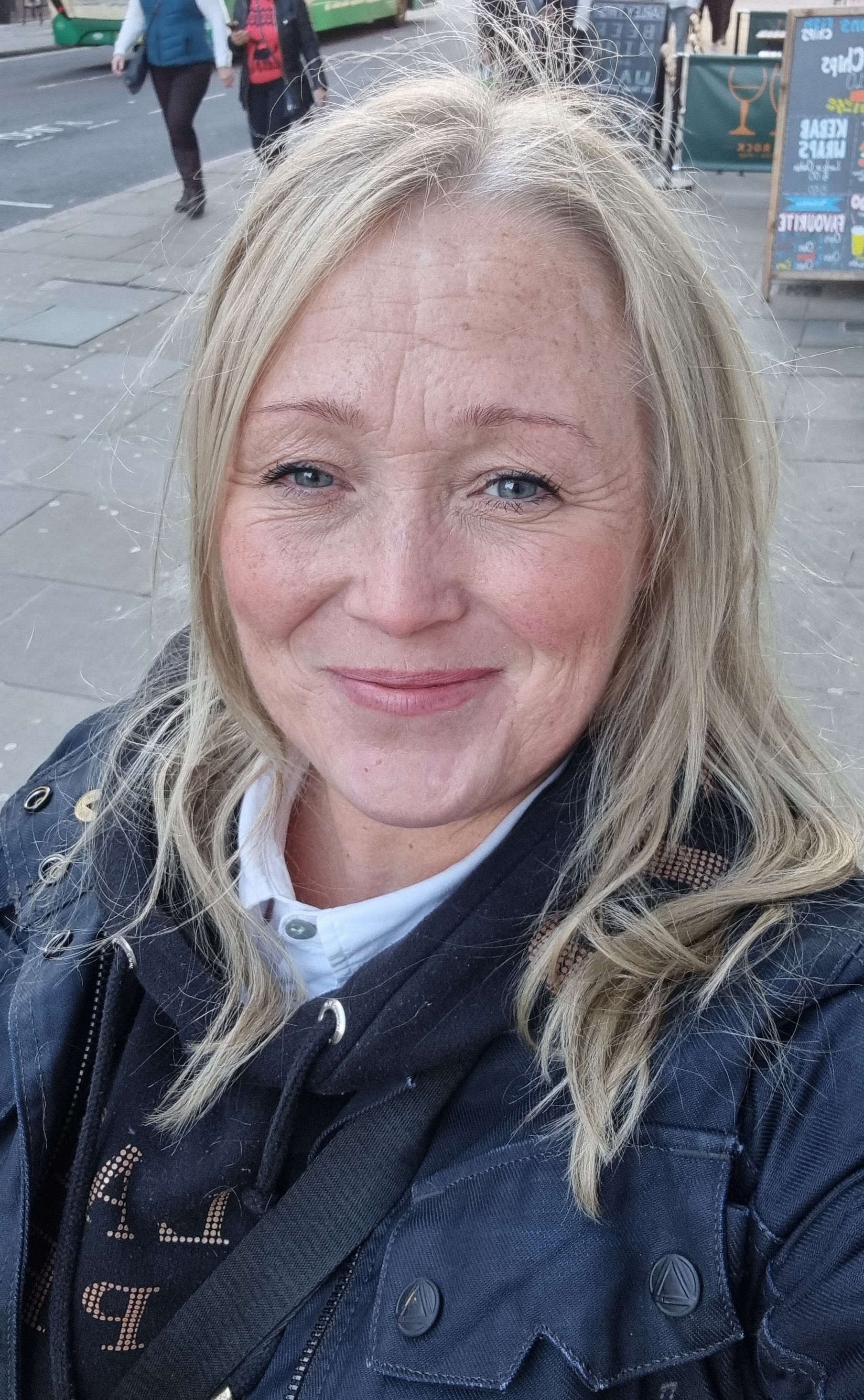 One local resident who accessed the support offered by Derby Drug and Alcohol Recovery Service is Jenny Price. Jenny, who worked with the service's complex needs team, struggled with drinking and drug-taking for a number of years. Jenny lost her partner and close friend to substance misuse, which also deepened her addiction.
Since receiving treatment, Jenny has managed to reconnect with her family and is now working as a rehabilitation support worker in Norfolk with people who have experienced drug and alcohol issues.
Jenny said: "Things got so bad. I could barely look after myself. My support network were people who were using drugs and alcohol too so I found it extremely hard to initially seek help.
"However, once I accessed support from Derby Drug and Alcohol Recovery Service, I was given access to a range of support that was bespoke to me. No needs were ever left unmet. The team took the time to get me the support I needed from the get-go and for that I am truly so grateful.
"If I hadn't received help from Derby's service, I wouldn't be here today. I am now living the life I want to live."
Helen Pooley, area service manager for Addictions Services at Derbyshire Healthcare NHS Foundation Trust, said: "Derby Drug and Alcohol Recovery Service are very pleased to continue to provide support and treatment to those individuals who are experiencing problems with drug and alcohol use in Derby city.
"We are excited to have the opportunity of working within local communities in Derby and doing more outreach work in the years ahead so we can reach a greater number of people and provide them with help and support."
Dr Robyn Dewis, Derby City Council's Director of Public Health, said: "Drugs and alcohol can take hold of a person's life and impact on their health, relationships and life chances.
"The Derby Drug and Alcohol Recovery Service is a crucial resource for the local community and can help change lives. This recommissioning means that those who are struggling will be able to continue to get the help they need to recover.
If you are someone who struggles with drugs or alcohol I would strongly encourage you to get in touch with the Derby Drug and Alcohol Recovery Service to learn how they can help you."
Any Derby resident wishing to access support from Derby Drug and Alcohol Recovery Service can call 0300 790 0265. Or visit www.derbydrugandalcohol.nhs.uk