Finding out what is right for you
Everyone's experiences are different and you can choose what type of support is most suitable for you and what is most helpful for your recovery. We want to provide you with information about services in Derbyshire that will support you to keep well and stay well.
What's available in Derbyshire
You may have been thinking about taking part in a self-help or community group, volunteering or joining a sports club. You can browse through some of the information sources below and discover what is available in Derby City and Derbyshire. Opportunities range from walking and cycling groups to crafts, keep fit, football or educational courses.
Some of activities and groups are aimed at people who are recovering from mental illness and others are focussed on helping people to become active in their communities. It is up to you to choose what you think you would enjoy but talk through your ideas through with somebody else if it helps.
Infolink
Infolink is a physical and mental health resource directory for people living in Derbyshire. You can search the directory to find services and information in your area or download a copy.
Click here to search the Derbyshire Infolink Directory
Derbyshire Directory
Click here for the Derbyshire Directory published by Derbyshire County Council
The Derbyshire Directory is an online list of more than 3,000 community groups, sports clubs, charities and voluntary organisations. Groups listed include:
Hobby and activity clubs

Groups for parents, children and young people

Charities

Church and faith groups

Sports clubs

Social groups for older people

Community groups

Advice services for medical conditions

Community Directory Derbyshire
Click here for the Community Directory Derbyshire
The directory is maintained and contributed to by a network of 14 organisations across the region and covers voluntary groups, organisations, social clubs, charities and social enterprises in Derby and Derbyshire.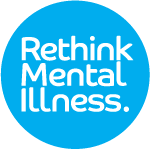 Rethink Mental Illness are delivering a countywide Recovery Peer Support Service across Derbyshire, to support those with mental ill health. This includes one to one targeted staff support, self management workshops, peer support groups and telephone support.
This service aims to help people to improve and maintain their mental health and wellbeing; access social networks and peer-support and provide opportunities in local communities.
If you or someone you know would benefit from this service you can contact:
Derbyshire Recovery and Peer Support Service, The Croft, Slack Lane, Ripley, Derbyshire DE5 3HF. Telephone 01773 734989 or email Derbyshirerecoverypeersupportservice@rethink.org
To find out what services are available in your area visit the Rethink website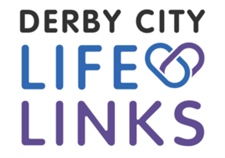 Life Links provides a wellness and mental health recovery service tailored to meet people's needs.
The information, advice and navigation services can help you find community and digital resources that will help you to achieve your recovery outcomes, make your independence more sustainable and support you in developing your own support networks.
Our community recovery support is available to you as an individual or as part of a wider group and can be provided at a community venue local to you.
The community recovery support is available to you as an individual or as part of a wider group and can be provided at a community venue local to you. Click here to visit the Derby City Life Links website.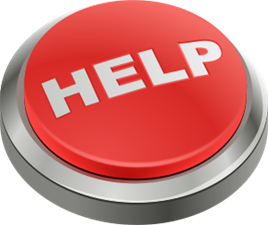 We live in a digital age and applications (apps) have been developed for smartphones and other digital devices which can help you manage and take care of your mental wellbeing. These apps can be downloaded and used as a way of helping you think about the best ways to keep well but they aren't a replacement for seeking medical help when you need it.
Apps and Tools
Click here to view the NHS Apps Library for mental health or view the NHS Moodzone, which offers practical advice, interactive tools, videos and audio guides to help you feel mentally and emotionally better.
Mind, the Mental Health Charity have produced a list of apps for wellbeing and mental health Mind also have the Elefriends online community support app.
Please be aware that we do not recommend or endorse any of these apps and although many of them are free to download some apps do have costs attached if you make in-app purchases.
Self Help Books
Books can be another good source of self-help. The Reading Well books on prescription website is available to help you to understand and manage your health and wellbeing using self-help reading. The scheme is endorsed by health professionals and supported by public libraries. NHS Moodzone also provides information or you can visit the Overcoming website which recommends useful publications.
Click here to view Growing Recovery in Derbyshire (GRID)
The Growing Recovery in Derbyshire website is designed to be a Recovery Services gateway allowing anyone find up to date information on drug and alcohol services, Recovery Services, Mental Health and essential services throughout Derbyshire.
The Hub of Hope is a database which lists different mental health services near the postcode you enter. It can be downloaded as an App or used online. The Hub of Hope had around 17,000 users in its first year, and it will list a national service as well as local services so that there is always something to offer people looking for support. Click here to access the Hub of Hope.
Citizens Advice
The Citizens Advice Bureau can provide you with help and advice. Citizens Advice offer advice from over 3,500 locations. These include high streets, community centres, doctors' surgeries, courts and prisons. Advice may be given in person or by phone. Most local Citizens Advice can arrange home visits and some provide email advice. People visit the CAB with all sorts of issues, including; money, debt, benefit, housing, health and employment problems. You may be facing a crisis, or just considering your options.
Click here to find your local Citizens Advice Centre or to find out more about how they can help you
Welfare Rights
Welfare Rights Services can help you deal with problems you may be having with money or benefits and help guide you through the complex benefit system. They might be able to help with:
Welfare Rights Service in Derbyshire
You can contact Derbyshire County Council Welfare Rights Service on 01629 531535 between 11am and 4.30pm, Monday to Friday, or email welfarebenefits@derbyshire.gov.uk or click here to visit the website
Derbyshire Unemployed Workers Centre also offer a drop-in and telephone advice service. They provide free and independent welfare rights advice and representation, as well as campaigning for the rights of those who are unemployed, on a low income or sick, injured or disabled by their work.
Welfare Rights Service in Derby City
You can contact Derby City Council Welfare Rights Service on 01332 643395 or email derby.advice@derby.gov.uk or click here to visit the website
Help with health costs
If you have a low income, you may be able to get help with NHS costs through the NHS Low Income Scheme (LIS).
The scheme covers:
You can apply for the scheme as long as your savings, investments or property (not counting the place you live) don't exceed the capital limit. In England, the limit is:
If you think you may qualify, click here to download the HC1 application form or find out more on the NHS choices website
Useful links
Many people find work fulfilling and important for their wellbeing and development. You may have given up work because of mental illness and now feel ready to go back, or perhaps you want to earn your own money. Maybe you are looking for something to do with your time or to help your recovery.
Jobcentre Plus, part of the Department for Work and Pensions (DWP), offers national schemes to help people access work. These include:
Access to Work

The Work Programme

Work Choice
Jobcentre Plus is a government-funded employment agency and social security office that can be found in most cities, whose aim it is to help people of working age find employment in the UK. Find out more about Jobcentre Plus and finding a job or read the jobcentre guide.
Other sources of help and information
NHS Choices - Returning to work after mental health issues
Derbyshire County - Disability Employment Service - Looking for a job? or read about Disability Employment Service Health and Support Project
Wheels to Work can find a way to help when transport difficulties are stopping you get to work, training or college.
Adult Learning Services
Click here to find courses from Derby Adult Learning Services
Click here to find courses from Derbyshire Adult Learning Services
Brightside
is a new adult learning initiative in Derbyshire aimed at supporting mental health through learning something new. Free courses are available for anyone experiencing mental health difficulties and courses range from outdoor and creative activities to cooking and relaxation. For more information about this project, please contact Brightside@derbyshire.gov.uk or telephone 01629 536569.
Click here to view the Brightside leaflet
The WEA (Workers Educational Association)
a registered charity, is the UK's largest voluntary sector provider of adult education. Many of the courses available are FREE for people on certain benefits. You do not need any previous knowledge or qualifications to join most of our courses, only a willingness to share with others your curiosity, ideas and experience.
Click here to view courses in Chesterfield and Derby/Derbyshire.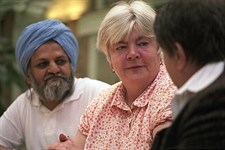 Would you like to volunteer for Derbyshire Healthcare Foundation Trust? We are currently developing a range of volunteering opportunities within the trust that we believe will help to improve our services and provide valuable experiences to those who volunteer. We believe that volunteering can have a positive impact on everyone involved and really can help to improve the service-user experience and make a difference to the services we provide.
Volunteers play a crucial role in health and social care. As a result of the wide-ranging efforts of this unpaid workforce, we enjoy healthier communities and a higher-performing health and social care system. It is doubtful whether the system could continue to operate without them. Volunteers help by improving patient experience and building a closer relationship between services and communities. (Volunteering in Health and Care, Kings Fund, 2013)
Who can volunteer?
Anyone can be a volunteer. If you are willing and able give some of your free time to support service users and staff within Derbyshire Healthcare Foundation Trust then we would be happy to receive your application. We would particularly welcome volunteers and carers with personal experiences of using services within the trust.
What do volunteers do?
We are now starting to recruit new volunteers into roles within the trust. The volunteer co-ordinator is working to identify and create a range of volunteering opportunities within DHCFT. Volunteer roles will not in any way replace paid staff, but enhance the services we offer.
Roles can include supporting staff to provide positive experiences for inpatients, gathering feedback, providing peer support for service users by sharing experiences and positive recovery stories. Volunteers can meet and greet, accompany service users and participate in activity sessions. Volunteers can also take on more practical roles such as admin support, helping to prepare for events and conferences or assisting in catering services. These are just some of the examples of how volunteers can get involved.
We encourage volunteers to contribute by sharing new ideas, suggesting valuable volunteer roles and making suggestions that can help to improve services and raise the quality of the care people receive.
How do I apply?
Contact the volunteer co-ordinator and request an application form. The volunteer co-ordinator will then be able to provide you with information about current volunteer opportunities and invite you to come in for a discussion. If there is currently not an available opportunity that matches your skills and interests you will still be able register as a volunteer and the volunteer co-ordinator will do their best to match you to a suitable opportunity.
All volunteers are required to complete pre-employment checks and provide references; the volunteer co-ordinator will be able to explain the process in more detail when you apply to be a volunteer.
For more information on how you can become a volunteer for Derbyshire Healthcare NHS Foundation Trust please contact the Volunteer Coordinator by telephone on 01332 623700 ext 33234
Will I be given support?
Yes, the volunteer co-ordinator is there to support and guide you throughout your time as a volunteer.The volunteer co-ordinator is able to work alongside you to provide any extra support you need. This can include developing support plans, relapse plans and tailoring volunteer roles to meet your needs to enable you to become a confident volunteer. The volunteer co-ordinator can also signpost you to further opportunities to volunteer in the wider community and seek out information about training and employment opportunities when you feel ready to take on a new challenge.
What do I need to know?
To become a volunteer you don't need to have any specific formal qualifications, however, we'd be interested to hear about any training or life experience you have that may be valuable to others in your role as a volunteer. All training for the roles will be provided. Volunteers are a valued part of the team and will need to be willing to attend training in areas such as fire safety and health and safety, this is a requirement to ensure your safety and wellbeing as a volunteer.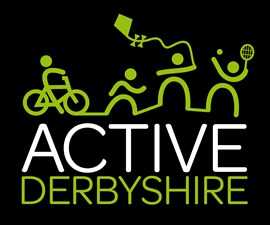 Active Derbyshire is the site where you can find out about sport in Derbyshire
Active Derbyshire is a countywide campaign to encourage and support you to become more active by providing the information you need to get started, inspire you to try new challenges and motivate you to carry on.
We're not just here for the sporty types. We want to help everyone, no matter what your age or ability or fitness level.
Whether you want to join a jogging group for the first time, are a wheelchair user who wants to take up a new sport or someone who wants to challenge your work colleagues to get more active, there are a whole host of opportunities open to you.
You can find activities, clubs, classes and events where you live. For more information you can call 01773 741915 or email info@activederbyshire.org.uk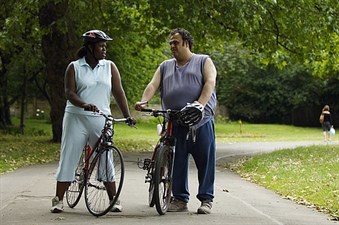 Feeling lonely can happen at any time in our lives. Feeling lonely or isolated isn't a mental health problem but feeling lonely can have a negative impact on our mental health. There are different reasons why we may feel lonely, it may be because we don't have anyone to talk to or spend time with or it may be because we feel the people around us don't understand or care for us. We live in a busy and changing world but reaching out to others can help us feel less isolated. You can join a club or class based on something you enjoy, you could try volunteering, taking up a new hobby or getting in touch with old friends.
Information, advice, opportunities and activities
Mind has recommendations on How to Cope with Loneliness
Age UK has information on Overcoming Loneliness you can also view Age UK (Derby and Derbyshire) events .
Derbyshire County Council publish a Community Directory which provides information about community groups, sports clubs and charities. You could also ask your health professional to refer you to another service through the First Contact Partnership Scheme.
Derbyshire Trusted Befriending Network can help reduce social isolation and provide opportunities to meet new people or become a befriender yourself.
Active Derbyshire provides information about activities and clubs for everyone around the county.
Volunteering Opportunities
Find out about all the volunteering opportunities in your area by visiting do-it.org and entering your postcode .
You could also try Volunteer Centre Derby or the Volunteer Centre Chesterfield and North East Derbyshire or Derby Womens Centre (help for women in Derby).
Relaxation is one of the first steps in wellbeing and recovery
Try one of the relaxation tapes:

Try these ways of reducing a headache:

Try breathing exercises to reduce stress:

Try anxiety control training:
There may be times when you feel the need to talk to someone - chaplains have time to listen to your concerns and take what you say seriously.
Chaplains have links with many faith communities and can get an appropriate representative to cater for your needs. They respond to referrals throughout the Trust and within the community and also provide an on-call service in emergencies.
Our spirituality is an integral part of our identity, and therefore is individual to us. It is developed throughout our lives, and is built upon our beliefs, values, attitudes and behaviours. Therefore each person will experience spirituality in their own way.
Contact
Spirituality & Wellbeing Service
Ashbourne Centre
Kingsway Site
Derby
DE22 3LZ
Telephone: 01332 623700 ext 33358
Mobile/SMS: 07584 888656
Email: dhcft.chaplaincy.service@nhs.net
Click here to read the Spirituality and Wellbeing Leaflet