Published on: 30 April 2019
A case study on the impact of work by Trust librarian Marie Hickman has been accepted as part of a national campaign,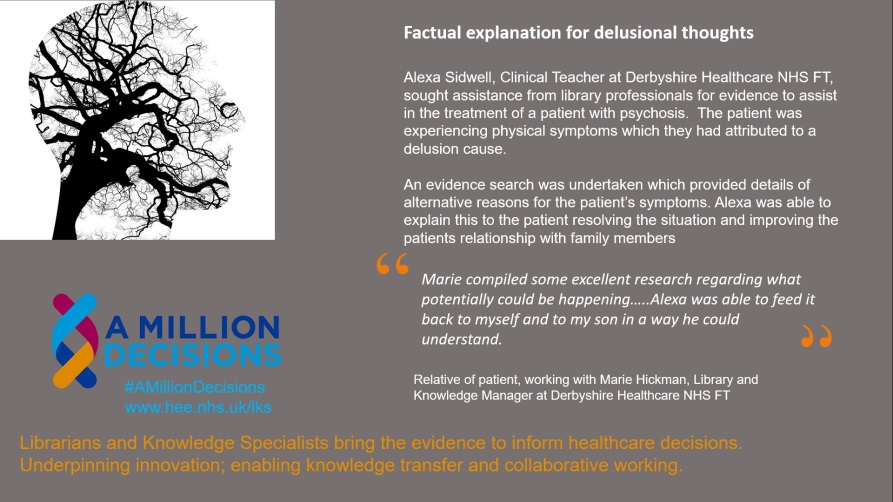 A Million Decisions.
A Million Decisions is a campaign which aims to highlight case studies of how health librarians, working closely with staff within the NHS, bring tangible benefits, including savings in time, costs and better operational efficiency.
The Trust case study explains how an evidence search by Marie helped treat a patient with psychosis by providing details of alternative reasons for the symptoms, which led to resolution for the patient and their family.
For more details on the A Million Decisions project, and examples of other ways librarians were able to make a difference, see the campaign's website.