Published on: 18 May 2020
Mental Health Awareness Week, organised by the Mental Health Foundation, is an annual campaign aimed at raising awareness of mental health and promoting the message of good mental health for all.
In response to the ongoing COVID-19 pandemic, the theme this year is the relationship between kindness and our mental health.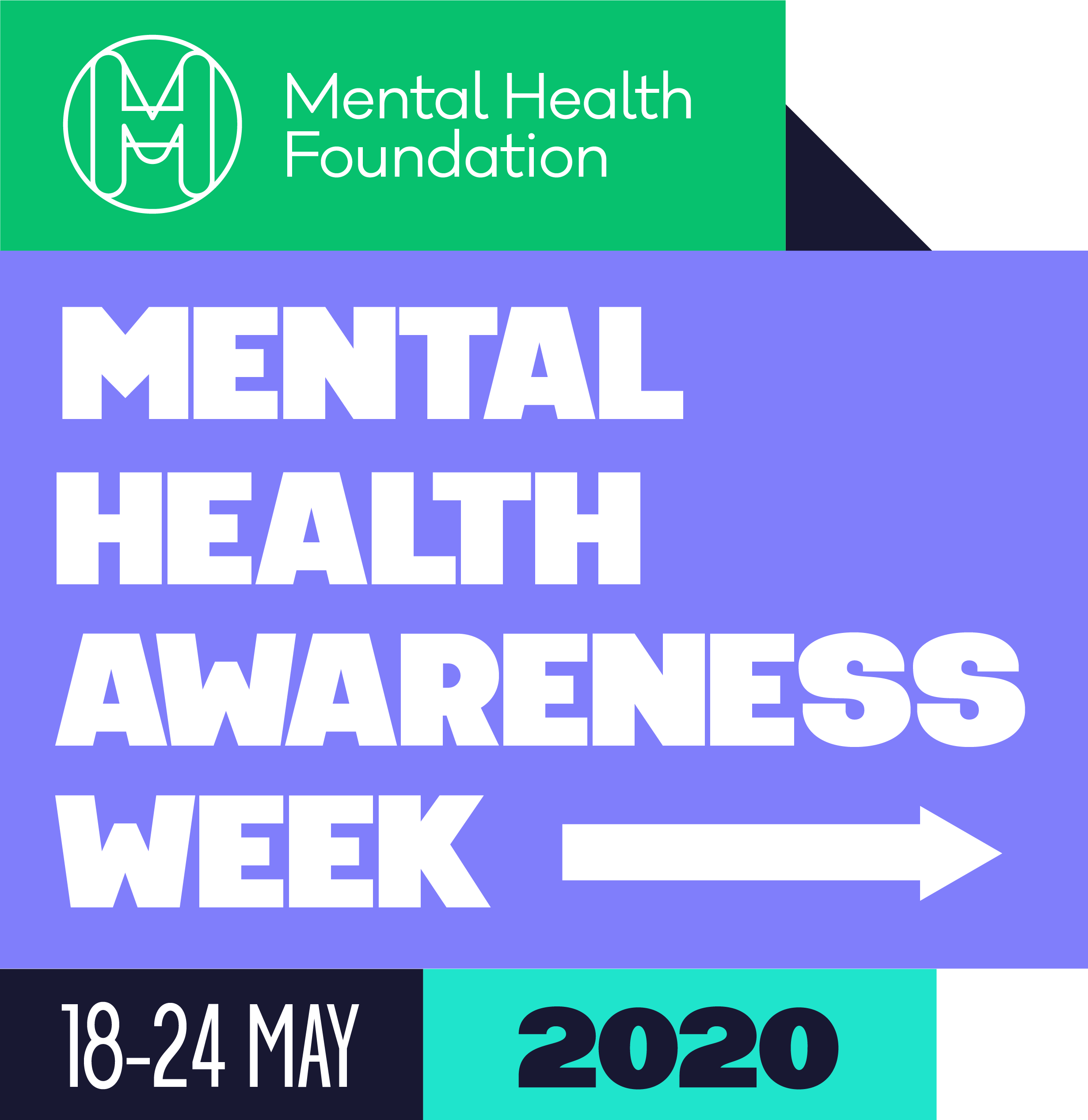 Over the last few months within Derbyshire Healthcare we have seen kindness that has prevailed in uncertain times.
Kindness has strengthened relationships, developed community spirit and deepened solidarity amongst colleagues. Kindness is defined by doing something for yourself and others, motivated by genuine desire to make a positive difference.
Research shows that kindness and our mental health are deeply connected. We know that kindness is an antidote to isolation and creates a sense of belonging. It helps reduce stress, brings a fresh perspective and deepens friendships. Kindness can even improve feelings of confidence and optimism.
Tips on how to spread kindness
Here are a few useful tips on how to spread the kindness this week:
Call a friend that you haven't spoken to for a while
Tell a family member how much you love and appreciate them
Arrange to have a virtual catch up over a cup of tea with someone you know
Arrange to watch a film at the same time as a friend – video call and share your thoughts
Tell someone you know that you are proud of them
Tell someone you know why you are thankful for them
Send a motivational text to a friend who is struggling
Send someone you know a joke to cheer them up
Send someone you know something they will enjoy – this might be a quiz, a funny image or a picture of a cute animal
Share an inspirational story of kindness from around the world for others to appreciate and enjoy
Contact someone you haven't seen in a while and arrange a virtual catch up.
It can be easy to forget about yourself while practising kindness, but self-care is essential in maintaining healthy general wellbeing. Treat yourself to something you enjoy, such as watching your favourite film or spending an evening relaxing with a bath and a book.
If you find that you are in need of some extra support, further advice and information is available elsewhere on this website, for example through our Help in a Crisis page. Derbyshire Healthcare also has mental health support available to Derbyshire residents of all ages through a new mental health support line. If you are struggling with your mental health or experiencing distress or anxiety, please call 0300 790 0596 between the hours of 9am and midnight, seven days a week.
#MentalHealthAwarenessWeek #KindnessMatters