Published on: 17 November 2023
The latest edition of the Trust's membership magazine Connections has just been published and is now available to read!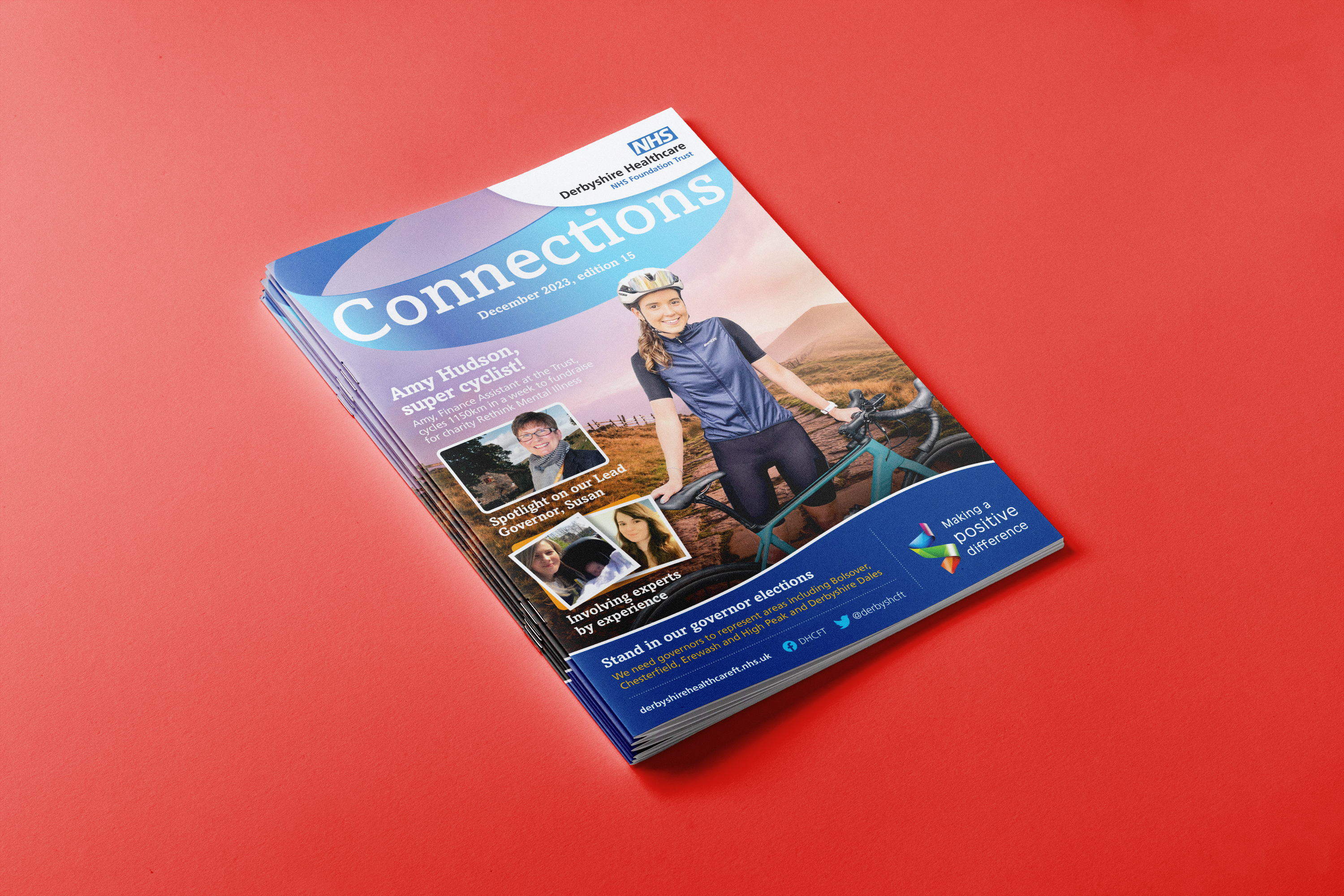 This issue focusses on celebration and includes articles on:
A catch-up with our Chief Executive, Mark Powell
A celebration of colleague Amy Hudson cycling 1,150km in a week to fundraise for mental health charity Rethink

A spotlight on our Lead Governor, Susan Ryan

Examples of how experts by experience use their personal experience to support two Trust services

Interviews with Derbyshire Healthcare colleagues Fiona Rushbrook and Karen Billyeald

Information on how to stand for our governor elections.
And much more…
View the magazine on our website.