Published on: 1 June 2022
Ralph Knibbs, has today joined the Derbyshire Healthcare NHS Foundation Trust Board of Directors. Ralph joins the Trust as a Non-Executive Director, initially in a designate role before formally commencing in post on Friday 1 July 2022.
Ralph has operated at a senior level in HR for over 20 years, working in both the public and private sector, including for Rolls-Royce plc. He is currently Head of Human Resources at United Kingdom Athletics Limited, a role he has held since 2011.
Ralph is a former elite sportsman, having previously played rugby union for the Bristol Bears. He frequently draws on his sporting experience in respect of the importance of effective teamwork.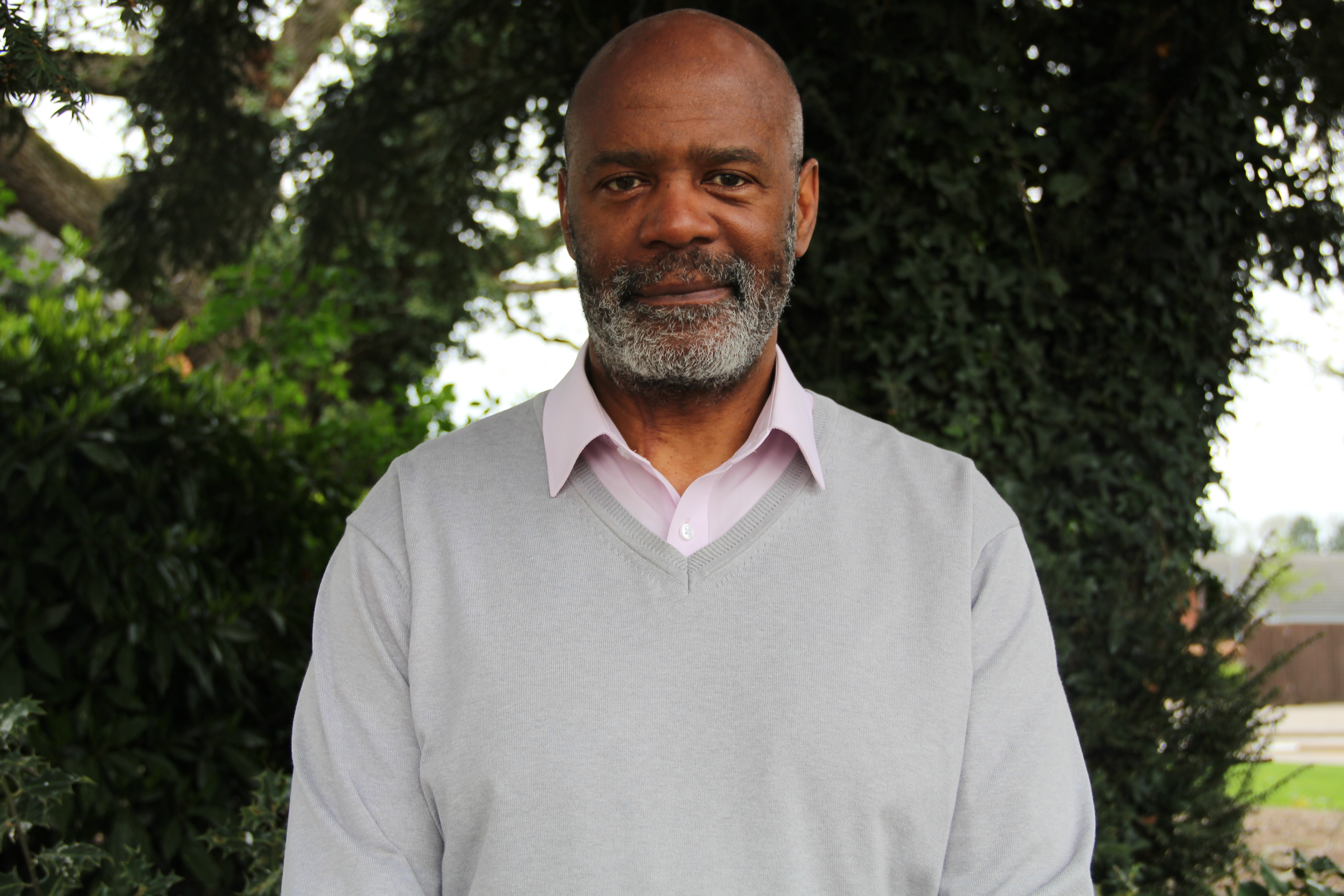 Since 2020, Ralph has undertaken a volunteer role as Vice-Chair of the RFU Diversity & Inclusion Implementation Working Group at the England Rugby Football Union, with the aim to increase diversity and inclusion in the leadership and governance structures within the game.
Selina Ullah, Chair of Derbyshire Healthcare NHS Foundation Trust shares a warm welcome with Ralph, saying:
"I am delighted to welcome Ralph to Derbyshire Healthcare. Ralph has great experience and expertise in the field of HR and people management and shares the Trust's values of putting people at the heart of all we do.
"Ralph is also a passionate ally of equality, diversity and inclusion; themes which are of great importance to the Trust and our people. I look forward to working with Ralph over the coming years through our Board of Directors and associated committees."
Ralph says of his appointment:
"I am really looking forward to working with Derbyshire Healthcare and getting to know the people at the heart of the Trust. I know the Trust has a reputation for focusing on people and supporting its workforce. I am pleased to be able to continue this focus on people and to support the Trust's work on meaningful engagement and inclusion.
"The people centred approach of the Trust for staff and service users aligns with my core values. I have a strong belief that we must strive to treat everyone with the appropriate dignity and respect.
"As the organisation continues on the current transformational change journey, I am hoping to support the executive team in empowering our people to achieve great success in the future."
Ralph lives in Derbyshire and was appointed for a three-year term of office, ending on 30 June 2025. Given his HR expertise, Ralph will chair the Board's People and Culture Committee.
Ralph replaces the Trust's former Non Executive Director, Margaret Gildea, who leaves Derbyshire Healthcare on 30 June following her appointment as a Non Executive Member for the Derby and Derbyshire Integrated Care Board (ICB).
Ralph's appointment was approved by the Trust's Council of Governors in May 2022.