Published on: 11 September 2023
Derbyshire Healthcare NHS Foundation Trust has partnered with the University of Derby to launch its first internship programme to help support our local NHS workforce.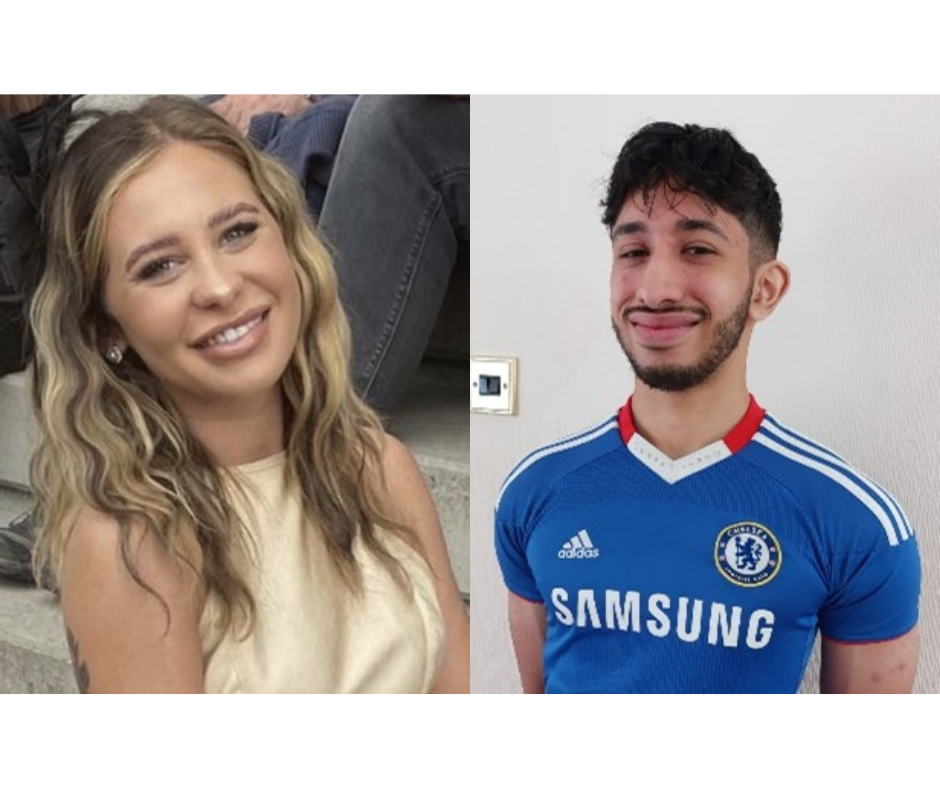 Two students, Aryan Shukla and Courtney Goodhead, from the University of Derby, will join the Trust's neurodevelopmental and mental health services as part of a 12-month full-time internship, which helps to provide students from disciplines outside of health and social care studies to find future careers within the NHS.
Aryan, who is studying Accounting and Finance, and Courtney, who is studying Forensic Psychology, will work with professionals to gain valuable skills to take into their future role.
The internships are for students who want to spend time in industry to learn new skills and explore a future career in the NHS.
The internships programme was developed by Faye Rice, Managing Director for Delivery, Performance & Transformation. Faye said: "I am delighted to welcome our first two interns to Derbyshire. This is a fantastic opportunity for us to give an insight into all the interesting and different ways people can work in an NHS Trust, whilst supporting some hands-on learning and skills development for students too."
Tiffany Webster, System Delivery Manager for Neurodevelopmental, developed the internships and further link with the University. Tiffany said: "As someone who took a non-traditional route into the NHS, I am passionate about drawing on the wide pool of skills and knowledge people from different disciplines can bring to the NHS.
"I'm excited that we have launched this programme and looking forward to watching both Aryan and Courtney grow, and go back to their final year of study with new skills and great experiences with the hope that they will return to the NHS one day."
Dr Denise Baker, Pro Vice-Chancellor, Dean of the College of Health, Psychology and Social Care at the University of Derby, said: "The NHS workforce encompasses a range of professions, skills and people. It is fantastic to see our students taking up this opportunity and getting first-hand experience of working in the neurodevelopmental and mental health services team.
"The NHS will also benefit from their existing knowledge and skills – the publication of the NHS Long-term Workforce Plan shows that we need many more people to choose the NHS as their employer in the future. Initiatives like this one are an excellent way of supporting future aspirations."