Published on: 6 March 2020
Derbyshire Healthcare NHS Foundation Trust is delighted to announce that it has received an overall rating of 'good' for the quality of its services, following a comprehensive inspection by regulators at the Care Quality Commission (CQC).
This is an improved rating following a number of developments that have taken place within the Trust since its last inspection in 2016 and reflects an increase in three of the overall CQC domains. The Trust has received an overall 'good' rating for how effective, caring, responsive and well led its services are.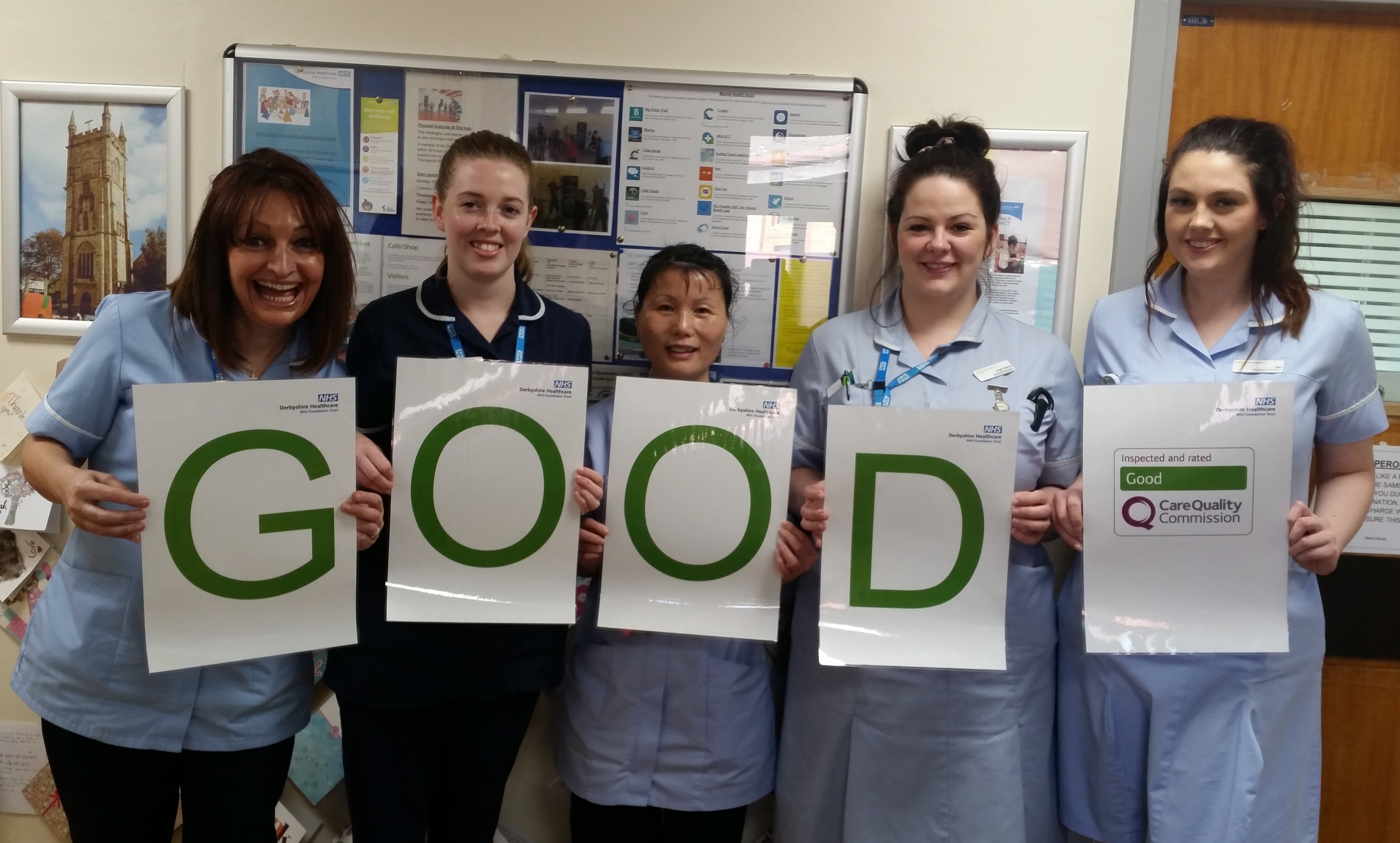 The Trust's services for children aged 0-19 were assessed as being outstanding and the CQC complimented the team's person centred culture and how the individual physical, mental health, emotional and social needs of children are recognised and responded to.
The Trust's acute inpatient wards have also increased their rating over the year, which is a really positive reflection on the transformation work that has been undertaken by teams at both the Radbourne and Hartington Units.
'Absolutely delighted'
On receiving congratulations from the CQC on the improvements that have been made, Ifti Majid, Chief Executive of Derbyshire Healthcare NHS Foundation Trust said:
"I am absolutely delighted by the outcome of the CQC's recent inspection. This tremendous news formally marks a real improvement in our services and shows how they have continued to improve over recent years.
"We will continue to strive for ongoing improvements and to embed our learning and developments across all of our services.
"I would like to thank all Derbyshire Healthcare colleagues and partners for their support and commitment which has led to this positive outcome for local people. I am immensely proud of our achievements."
The CQC's inspection report and ratings for all services can be found on the CQC website.