Published on: 1 August 2019
Derbyshire Police and Crime Commissioner (PCC) Hardyal Dhindsa (pictured) has welcomed the progress being made to support vulnerable people with mental health issues who come into contact with police.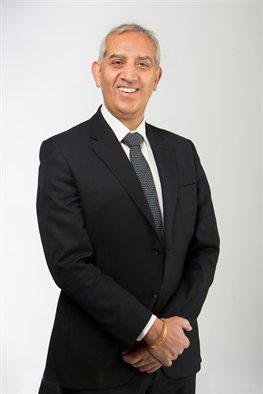 The force has rolled out a series of improvements, including a partnership with Derbyshire Healthcare, to ensure people with mental health difficulties receive the right help for their problems and at the earliest opportunity to prevent further crisis.
At a meeting of the Commissioner's Strategic Priorities Assurance Board, members were told police custody is no longer being used as a place of safety under section 136 of the Mental Health Act – and has only been used on three occasions involving "exceptional circumstances" during the past three years.
None of these occasions involved an individual under the age of 18.
The board was told that Derbyshire's Mental Health Triage Hub, based within the Force control room at police HQ, was continuing to develop, with the East Midlands Ambulance Service coming on board in October last year and 111 calls being taken from November onwards.
The hub, which runs from 4pm until midnight weekdays and 9am until midnight over the weekend, is made up of qualified mental health professionals from the Trust who review mental-health related police incidents and their own health records to advise officers' dealing with those experiencing mental health problems or learning difficulties.
For the full story see the PCC website.