Published on: 19 November 2019
The latest edition of the Trust's membership magazine Connections has just been published and is a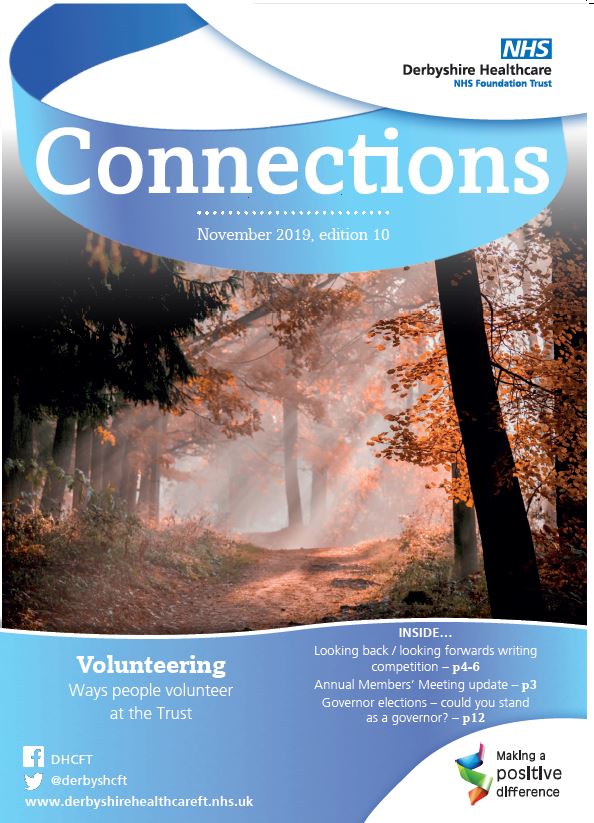 vailable on this website. The theme for this edition is volunteering, looking at ways people volunteer at the Trust, including:
Governor public elections – could you stand as a governor?
A feature on the finalists from the Trust's writing competition
Introducing the Trust's new parents by experience
Meet some of the Trust's peer support volunteers
An introduction to our new, recently elected Public Governors.