Published on: 13 December 2019
The catering team at Landau Forte College in Derby is pictured with a huge pile of Christmas prese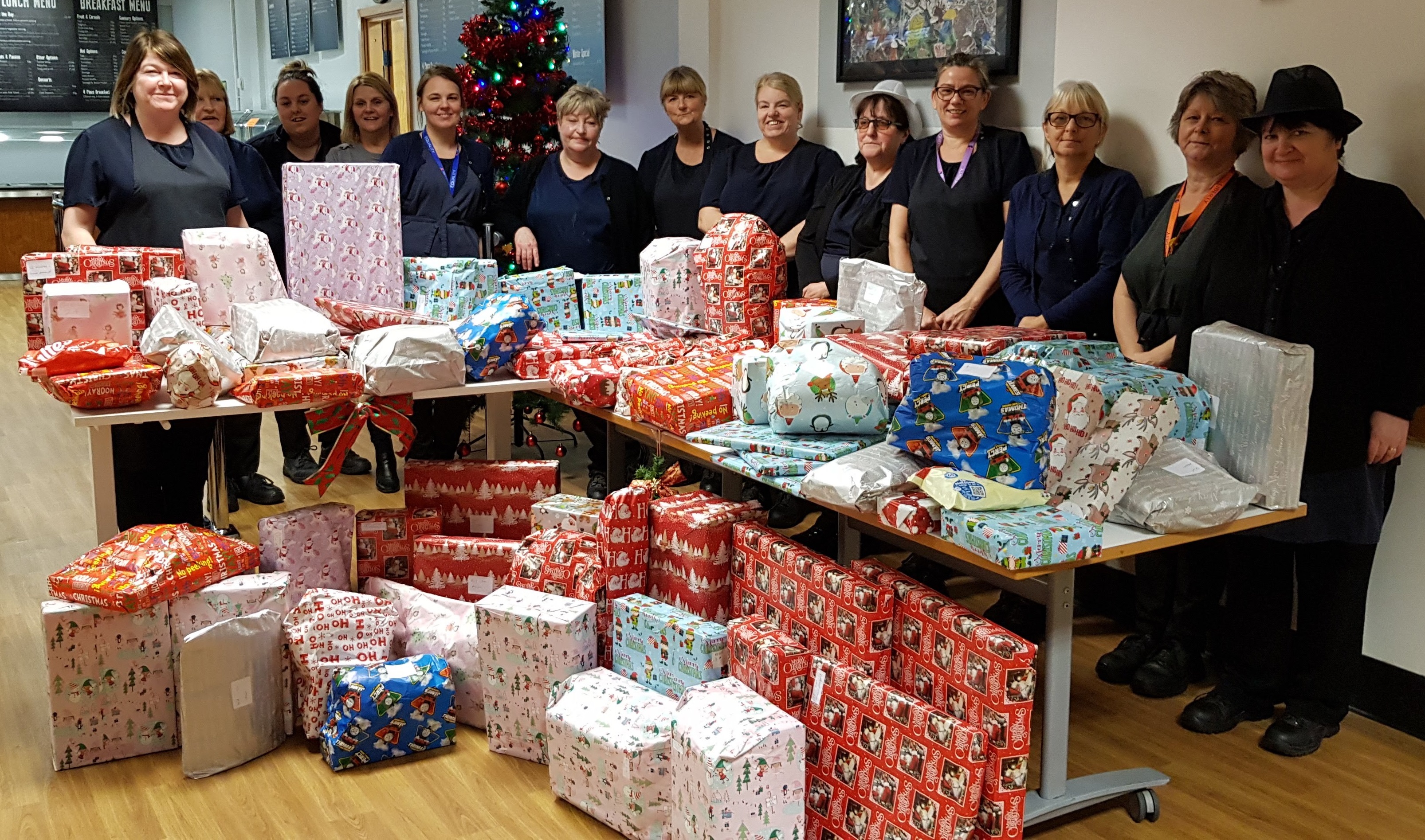 nts which they presented to Derbyshire Healthcare Trust's Health Visiting team.
The kind-hearted catering team have been buying presents throughout the year, and had wrapped and labelled them for Trust colleagues to deliver to vulnerable children in the area.
Jess Davies, a Trust Health Visitor with the Normanton team, said: "These gifts have been very well received.
"Children who may not have received many, if any, presents this Christmas have some lovely presents to open on Christmas day. What a fantastic gesture for our community from this lovely team."